Leading Enterprise Wide Business Management Software Specializing in Industrial Distribution.
Industrial distributors need specialized features, expert insight and extraordinary service to succeed. Our industry leading business management software is just part of the unique partnership we build with clients to get them running quickly, delivering efficiently and growing effectively.
Our primary goals were to better track and manage inventory, streamline labor intensive key job functions, and lower annual software expenses. Implementing TrulinX helped achieve these goals. In fact, Behco-MRM has been able to aggressively pursue our acquisition, diversification and growth objectives.
Kevin Michell, Behco-MRM
Get a 30,000-foot overview of an item at any given time. This feature provides complete visibility company-wide on your items, enabling you to see open orders, available product at branches, pending purchase orders, item transaction history, quantity in external fabrication, and so much more.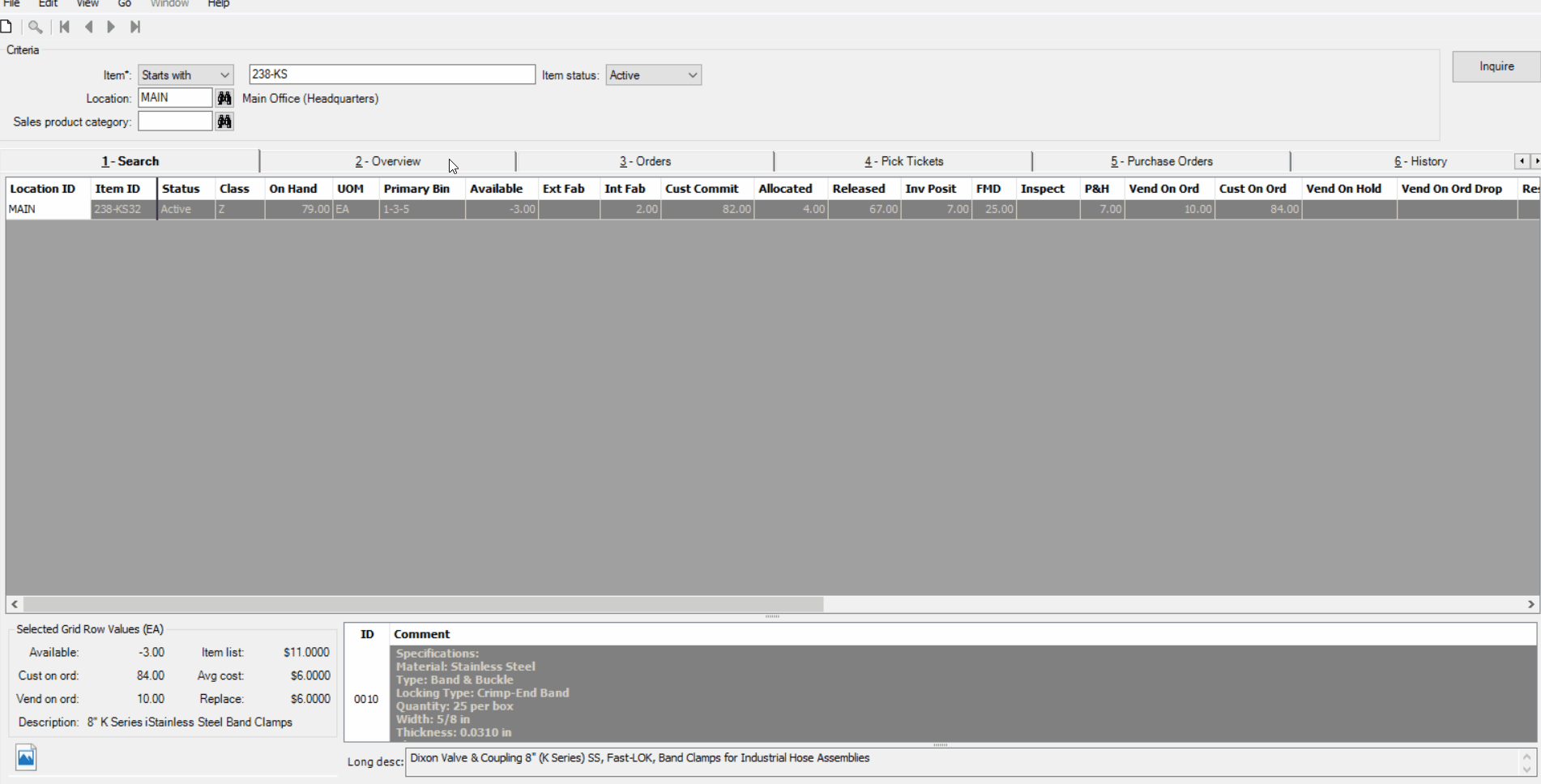 We Know You
Our platform is specialized for hose and fittings, fluid power, fluid handling, fluid sealing, motion control, instrumentation, robotics, belting and other industrial distributors and fabricators. Our niche features, supplier integrations, and industry leadership deliver best-in-class enterprise business management software.
We Partner with the Best
We affiliate with superior third-party providers, whose solutions complement and integrate with the TrulinX platform, giving your business a powerful arsenal to effectively manage your business.
We Do More
A team of industry veterans providing insight beyond a platform. Our customers rely on us to help them develop and implement efficient solutions to their most challenging problems. TrulinX's real time support means that when you call or email, we answer. We solve your business problems and get you quickly back to what you do best – being a distributor. We know you need to talk to software specialists that not only understand how the programs work but know how your business works as well.
Order entry
Every best practice distributor understands the importance of documenting any sales inquiry. With order entry, you can add a tickler to the quote to remind you to follow up with the customer. Plus you can track which inquiries turn into sales, which sales were lost, and why. Enter orders on the fly and use our Next Step feature to convert a quote to an order at the click of a button.
How Profitable Would Your Business Be Using TrulinX?
Using this calculator, which incorporates data gathered from industry trade associations (NAHAD, FPDA, NIBA, NFPA, AHTD,  and PTDA), is the first step in building a quantifiable business case and determining where you can derive business benefits.
Using your company's own data, you can calculate how much you can save over a five year time period in different areas such as order entry, warehouse and assembly labor, scrap material costs, inventory management, manufacturer rebates, and more.
View the TrulinX helpful daily activity business screen in action below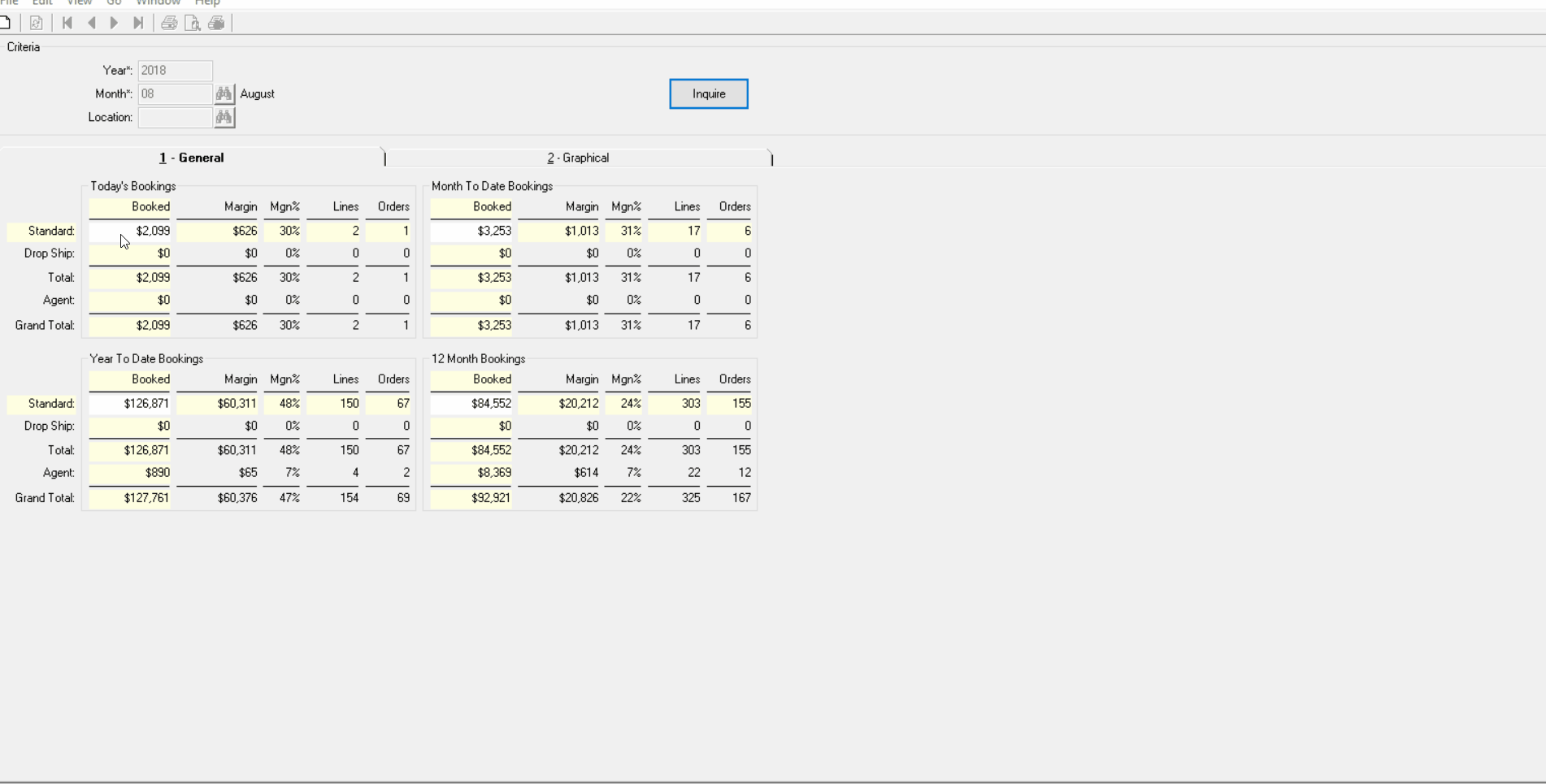 Get a real-time snapshot of your business and easily compare it to previous days/months/years. 
You will quickly get a pulse on your sales bookings, backlog, inventory position, receivables, and more.  One easy clicks converts your data from bar to line charts.