}
Leading Business Management Software for Industrial Distributors
Industrial distributors need specialized features, expert insight and extraordinary service to succeed. Tribute's industry-leading business management software, TrulinX, is designed to get them running quickly, delivering efficiently and growing effectively.
Our primary goals were to better track and manage inventory, streamline labor intensive key job functions, and lower annual software expenses. Implementing TrulinX helped achieve these goals. In fact, Behco-MRM has been able to aggressively pursue our acquisition, diversification and growth objectives.
Kevin Michell, Behco-MRM
TrulinX Software Features Boost Efficiency and Increase Profit Margins
Today's industrial distributors need a proven solution that will streamline processes, cut costs, improve profit margins and most importantly, improve the ability to serve your customers. That's why TrulinX is built with industry-leading technology to help distributors achieve operational excellence. Some of our business management software features include:
MS Queries and SQL Reporting
Customer and Vendor RMA Process
Full Integration with UPS WorldShip/FedEx
Enterprise Management Software Tailored to Your Distribution Business
Our TrulinX business management platform is specialized for industrial distributors and fabricators that provide value-added and system integration services. With our niche features, supplier integrations, and industry leadership, TrulinX is specifically designed for distributors in the following industries:
Hosted and Cloud-Based ERP Solutions for your Needs
Whether you're looking for an on-premise software or want to make a digital transformation to a Cloud-based ERP solution, Tribute has you covered. Both our premier TrulinX software and TrulinX Cloud are packed with all the rich features mentioned above, so you can improve customer experience, while increasing overall efficiency, productivity, and profitability.
Delivering Best-In-Class Enterprise Business Management Software is What We Do
We Set You Up for Success
A smooth and smart implementation process sets the foundation for success. We provide our customers with a highly structured and focused implementation strategy for both our hosted and Cloud-based solutions. From start to finish, we provide personalized, on-site implementation and training to get you set up and trained on our distribution ERP software so that you can hit the ground running!
We Partner with the Best
We believe that one of the best ways we can anticipate a distributor's needs is by knowing their vendors. We affiliate with superior third-party providers, whose solutions complement and integrate with the TrulinX platform. Through these partnerships, we're able to provide you with a more dynamic and powerful arsenal to effectively manage your business.
We Provide Real-Time Support
The TrulinX support team consists of dedicated industry veterans providing insight beyond a platform. Our customers rely on us to help them develop and implement efficient solutions to their most challenging problems. TrulinX's real-time support means that when you call or email, we answer. We solve your business problems and get you quickly back to what you do best – being a distributor. We know you need to talk to software specialists who not only understand how the programs work but know how your business works as well.
How Profitable Can Your Business Be by Using Industrial Distribution Software?
Determining ROI is the first step in building a quantifiable business case and determining where you can derive business benefits.
Contact us and we can show you how much TrulinX can save you over a five-year period in different areas, such as order entry, warehouse and assembly labor, scrap material costs, inventory management, manufacturer rebates, and more.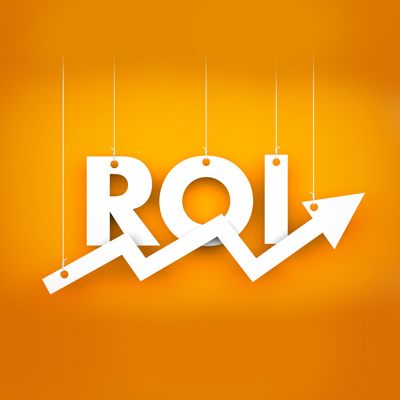 Discover the TrulinX Difference
Ready to increase the efficiency, productivity, and profitability of your distribution business? Call (800) 874-2883 to get in touch with Tribute today or fill out a form to request a free demo of our TrulinX software.