ERP Solutions Designed for Industrial Pump Distributors
With an extensive history and deep understanding of the industrial pump distribution marketplace, Tribute knows the challenges that pump distributors and flow solution providers face daily. Our TrulinX ERP software and business management tools were designed with your unique needs in mind.
ERP Capabilities for Industrial Pump Distributors
Easy & Flexible User Interface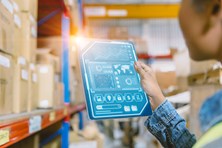 The TrulinX work order module has an flexible Bill of Materials (BOM) interface allowing the user to 'drag and drop' components with ease. Subassemblies can be created in TrulinX, while the Work Order
 Management (WOM) tool allows for the use of permanent structures and on-the-fly structures at any level of the bill.
You can also source, expedite, and route all within the same screen – giving you convenient access to the tools you need. Additionally, we offer the ability to substitute components and check availability at other locations for components that are constrained – an essential tool for pump distributors.
Independent Build to Stock Work Orders
A work order can be entered directly for Build to Order, or it can be created separately for Build to Stock Orders. This can be helpful in many cases, including:
Repairs
Estimates
Building a stock inventory for specific industries
Work in Process Inventory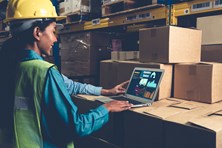 With TrulinX, you can easily designate an assembly as a fabrication, which will move components to 'work in process' inventory while the assembly is being completed. To simplify this process, we designed the program with a wide array of easy and flexible options for the movement of components – allowing you to conveniently move components from one job to another. Reports and inquiries are available to list all your work in process and to expedite a particular job whenever desired.
Application of Labor & Burden
TrulinX gives you the ability to enter estimates of both labor and burden if desired. If estimates are entered, they are used to help determine the cost when jobs are partially completed. The actual costs applied are also tracked throughout the process. When the job is complete, the costs will be reconciled, and a comparison will be available at the subassembly and assembly levels of the job.
TrulinX will keep track of inventory items used, as well as costs by category. Users may have as many labor and burden lines as they desire, and the labor and burden will be accumulated for each subassembly as well as for the entire job.
Production Management
Industrial pump distributors need an efficient and thorough Production Management Strategy. Properly managing production capacity requires a careful balance between your available resources as well as customer demand or project requirements.
Production Management helps pump distributors:
Reduce costs.
Prevent stock-outs.
Eliminate excess capacity.
Guarantee the correct number of resources for your supply chain management.
Optimize resource management and allocations.
Routing Options for Pump Assembly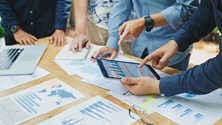 You have the ability to determine who is going to complete a BOM or any subassembly within that BOM structure from a variety of options, such as:
The assembly could be internal.
Another location could build the entire assembly or one or more subassemblies.
An outside vendor could build the whole assembly or one or more subassemblies.
Once determined, you can then route an assembly from one source to another with ease. You will also control the destination of the completed assembly with shipping papers generated to help warehouse personnel and outside vendors route products correctly.
Serial Number Tracking for Your Pump Assemblies or Components
TrulinX gives you the opportunity to track the serial number of a pump and/or its components throughout the system. You can enter the serial number of an assembled pump or its components as you receive them from suppliers into TrulinX, which will keep track of them for warranty and preventative maintenance throughout the assembly process.
Tribute also offers an auto-genered serial number feature for the pumps you build in your shop. Whenever a work order is generated for a built item, a new serial number can be automatically generated along with a label.
Heat/Batch/Lot Control for Your Pump Inventory
Manage your pump inventory with our Lot Control system, which allows you to track lots, heats, and batches based on PO Receipt lines. Additionally, you can enter vital information, such as the date received and the lot it belongs to, giving Customer Service real-time information. Our First In, First Out (FIFO) feature will also ensure you will use the oldest inventory first to prevent scrap or aged inventory.
Pump Service/Repair Management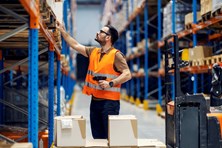 The ability to receive a customer's pump, inspect it, and quote the customer from one screen is key. Managing the estimating and actual repair process is critical to the profitability of each job. Capturing the labor, overhead, and part costs tend to get away from distributors, which is why an ERP solution is essential for industrial pump distributors. TrulinX has the tools to tightly manage each step along the way to ensure nothing falls through the cracks.
TrulinX: A Trusted ERP Solution for Industrial Pump Distributors
The experts at Tribute Software have years of experience working within the industrial pumps market. We understand your unique requirements and have developed our business management software to meet the needs of your business enterprise.
We offer more than just a software package. We value becoming a trusted member of your team! Our in-house support staff provides flexible software support services to answer any question you have and to help keep things running smoothly.
Tribute also offers personalized onsite software implementation and training to help your industrial pumps business set a foundation for success. If you're ready to discover the TrulinX Difference, fill out a form to request a free demo today!
Contact Us Today
Industrial Pump Distributor Testimonial: Hayes Pump
Hayes Pump distributes a wide selection of industrial, commercial, and municipal pumps. In the video, Eric Zadravec of Hayes Pump speaks about how technology is the key to keeping their business ahead of the curve and gaining a competitive edge in the industrial pump market. With a strong operating model, and excellent customer support, TrulinX helps provide Hayes Pump with that differentiating factor to successfully compete in the pump distribution business.
"We have partnered with TrulinX development to integrate TrulinX into our CRM and business analytics engine to provide a total integrated solution for Hayes Pump. We believe that TrulinX software is providing the efficiencies to allow us to stay competitive in the market."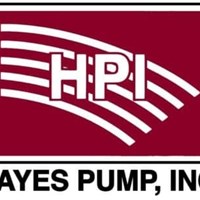 July 17, 2019
Focus on technology providers that know your industry! That's the biggest takeaway Eric Zadravec, CEO of Hayes Pump, has for industrial distributors looking for a software partner to help them manage their pump distribution business....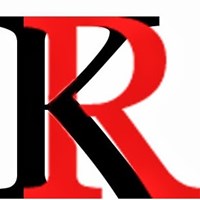 February 8, 2019
Tribute customer, K.R. West Company, located in Wisconsin, is a distributor of hydraulic and pneumatic components and systems. K.R. West is known for their specialization in the custom design and building of power and control units....