TrulinX ERP Solution for Fluid Sealing Distributors
Whether you distribute O-rings, gaskets, or seals – you can greatly benefit your production by implementing an ERP software solution. From streamlining processes and reducing costs to improving your customer service capabilities, TrulinX by Tribute can help move your fluid sealing business forward.
With over 36 years of industry-leading experience, we understand the challenges and opportunities that are available to fluid sealing distributors. We have the experience and expertise to build systems that help solve your customers' and vendors' toughest problems.
TrulinX is designed to specifically meet the unique needs of distributors within the fluid sealing industry. See how TrulinX's specialized features, including our lot tracking system and easy-to-use interface, can help you gain control of your distribution business and maximize profits.
Fluid Sealing Product Management with TrulinX
Fluid sealing distributors require a sophisticated inventory management system. That may include the ability to determine at a moment's notice which vendor provided you with a product, and which customer took delivery of a specific lot, heat, or batch. With the TrulinX Lot Tracking system, you can make time-consuming tasks as simple as the click of a button.
TrulinX integrates seamlessly into your business – from receiving to shipping, and includes the following features that will help simplify your operations:
Intuitive Order Entry
Full capacity for entering, storing, inquiring, and reporting of lot numbered items. Individual items can be selectively designated as lotted.
Issue and Receipt Logic
TrulinX gives fluid sealing distributors the opportunity to lower the cost of inventory by using a variety of Lot Assignment Methods at the System or Item Control level. Some of the parameter options include:
FIFO – First In, First Out, picks from the oldest inventory first to prevent the inventory from getting stale and unsaleable
FIFO Complete – Searches for the oldest lot/heat/batch numbers several ways to find the best fit.
Lot Complete – Searches from the newest lot to the oldest.
Manual – Ability to enter Lot and Quantity used manually during shipment.
Required Lot Assignment – Ability to force users to assign lot numbers to exact quantity received, shipped or adjusted
Flexible Bin Location Management 
Lot / Heat / Batch Number records can be manually created, adjusted, and/or deleted.
Heat/Batch Inquiry
TrulinX gives fluid sealing distributors the right tools to improve customer service, save time, and increase efficiency when dealing with heat or batch inquiries. Distributors can automatically view the various lots from Quote/Order Entry while on the phone with a customer to ensure quality service without pausing to look up data.
Inventory can be filtered based on whether item is Lot, Heat, or Batch Tracked. Users can easily find out which numbers were received for an item or were shipped on a specific pick ticket.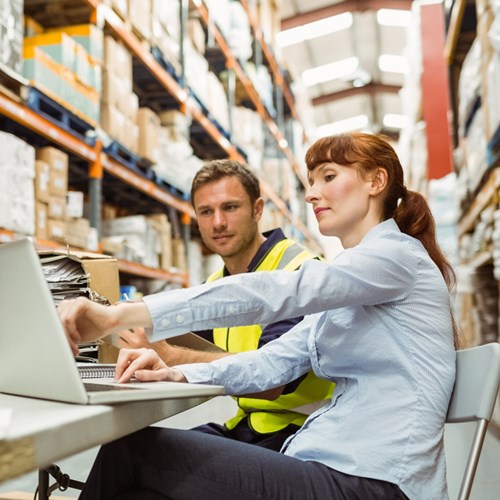 Fluid Sealing Product Visibility
Give your warehouse staff the ability to track lot, heat, and batch items based on PO Receipt lines so they can access vital information in real time. TrulinX gives you the ability to allocate a receipt line to one or more lots or do partial allocations and assign the rest later. Lot assignment is manual, so you can develop a numbering scheme to align with your day-to-day operations.
Bin Location Processing
Streamline your warehouse operations with the ability to generate a Lot Pick Ticket Report and Item Put-Away Report that will tell you in what Bin Location(s) the Lot(s) are located.
Traceability
Protect your assets by having complete visibility into the activity of each lot. Quickly find out where a lot came from, where it is located in your warehouse and where it will be shipped.
November 17, 2014
Florida Seal & Rubber was started in 1978 as a joint venture with Parker Seal Group, supplying product solutions to original equipment manufacturing companies.With a great work ethic and a commitment...
February 24, 2011
AOP Technologies Inc. is a leading knowledge-based distributor of pneumatic, automation, fluid handling and seal components. AOP Technologies offers a high level of service, from product selection to...
Florida Seal & Rubber LLC is celebrating our 10-year anniversary as a partner with TrulinX. It has been a valued relationship working with TrulinX and their exceptional team of people. They are a dynamic company that continues to focus on exceeding their customer's expectations. Our team looks forward to another 10 years of great success with TrulinX.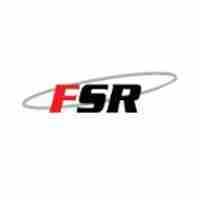 Mike Nichols
President, Florida Seal & Rubber
Fluid Sealing Industry Partner
One of the best ways we can anticipate a distributor's needs is by knowing their vendors. That's why we've forged a strong relationship with Garlock Sealing Technologies, a leading fluid sealing and pipeline manufacturer. By working closely with them, we can help our software users meet vendor requirements and maximize discounts, all while selling the product in the most efficient manner. Our partnership with Garlock allows us to:
Track and manage gasket inventory
Track labor and burden
Export POs to Garlock
Improve lot traceability
Easily reference MSDS sheets/drawings
Update prices automatically
Facilitate counter sales
Get Started with Tribute Software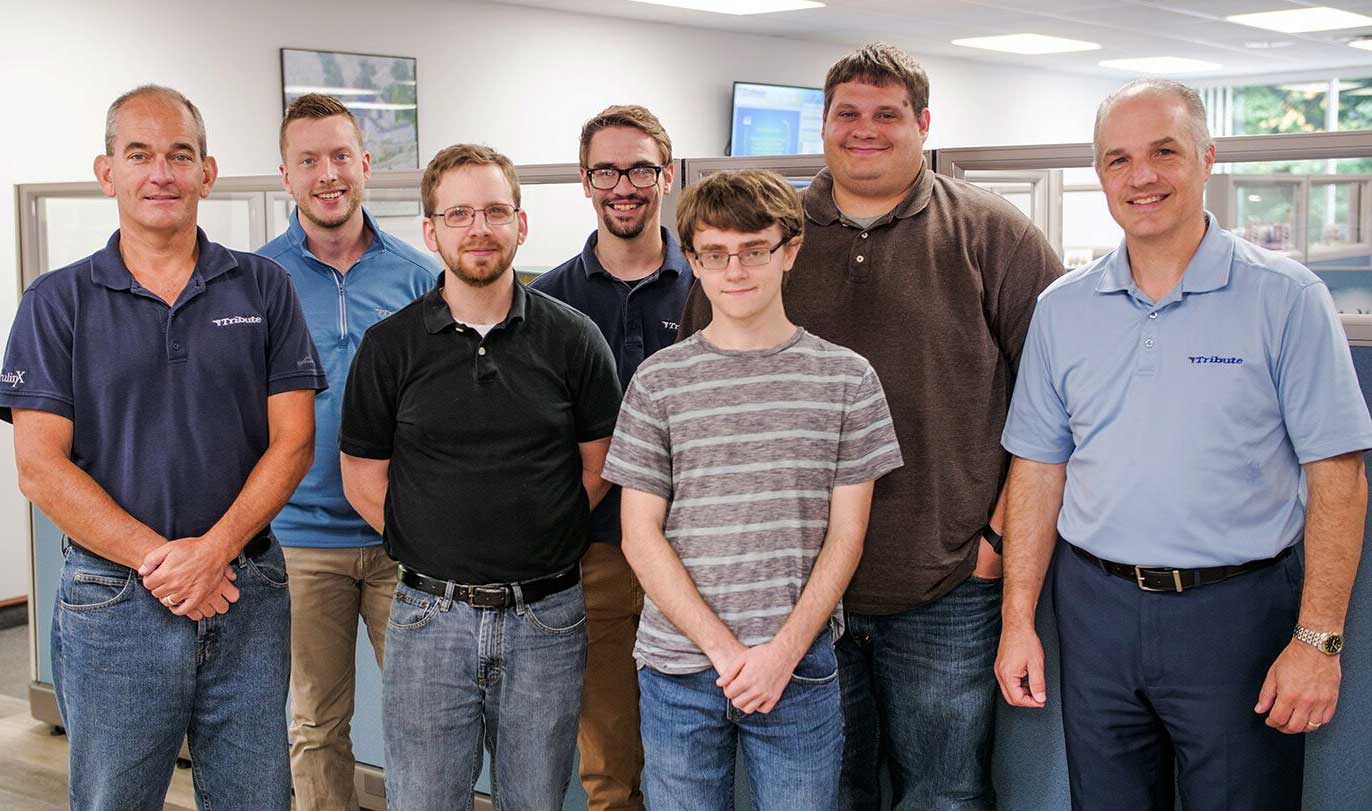 The experts at Tribute have years of experience working with industrial fluid sealing distributors. We understand your unique requirements and have developed our ERP software to meet the needs of your business.
Our in-house support team provides flexibility and are available to answer any question you have. Tribute also offers personalized onsite software implementation and training to make sure your business is set up for success.
Contact us today for more information on our business management software for the fluid industry.