}
Forging Strong Relationships with Manufacturers to Make Your Business Better
Tribute, Inc. believes that one of the best ways we can anticipate a distributor's needs is by knowing their vendors. That's why we've forged strong relationships with a number of leading manufacturers. By working closely with them and conferring with them on a regular basis, we can help our software users meet vendor requirements and maximize discounts, all while selling the product in the most efficient manner.
P.O.S. sales reporting
Hose assembly generation with labor and cut length calculation
Automatic rebate calculation
ParkerStore counter sales application
EDI integration
Price update and item loading
PHconnect & PHAST integration
PTS integration & serial number labels
DistraNet integration
Retail sales: Aeroquip Express, Weatherhead Port-to-Port Stores
P.O.S. sales and inventory reporting
Calculation of rebates per Eaton specifications & reporting
Hose assembly generation with labor and cut length calculation
Consolidation of purchase orders
Easily transmit PO's
Easy price updates and new item imports
Integrated with Eaton Hydraulics' powerful inventory sharing network WarehouseTWO
Eaton Corporation uses TrulinX's Counter Store application for their Van Wert Aeroquip Express Store
Gates
Hose assembly generation with labor and cut length calculation
Retail sales: Counter Store module
Serial number tracking
Consolidation of purchase order
Calculation of rebates
Easily udpate pricing and upload new items
PowerPro integration for easy PO transmittal
POS Sales reporting
Rebates
Automatic report generation
EDI transmissions
Upload catalogs and easy price updates
Dixon
Exporting purchase orders to Dixon Valve
Web Ordering for 2% Discount Eligibility
Easily handle price updates
Counter Sales module
Hose Assembly Generator with Cut Length Calculator
Easily attach specifications, assembly instructions, images to ensure accuracty
Easy tracking of non-stock and drop shipment sales
Track and manage gasket inventory
Track labor and burden
Export POs to Garlock
Attach MSDS sheets/drawings to items
Sales reporting
Easy price updates
Retail sales: Counter Store module
80 Character part number capacity
P.O.S. sales reporting
Easy price updates
Exporting invoices & purchase orders
Sun Hydraulics
Exporting POs to Sun Hydraulics
Easy Price updates
Images/graphics on PN
Easy tracking of non-stock and drop shipment sales
Brennan
Continental Contitech
Best In Class Partners That Enhance the Capabilities of Your ERP System
We choose to focus our development team on what we do best - continually enhancing our ERP products that apply to your business. We are proud to partner with these Best in Class providers who offer solutions which integrate and complement the Tribute and TrulinX software systems. Together, we are able to offer our customers a complete package of dynamic tools to help you run your business.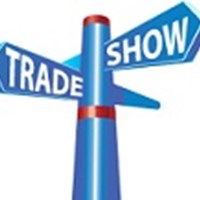 December 5, 2019
Tribute's Trade Show Schedule: We hope to see you one of the following industry shows in 2020. NFPA Annual Conference, IDCO Expo, NAHAD Annual Conference, NIBA Convention, ISD & FPDA Joint Conference, Hose + Coupling World Expo, and Tribute's Annual User's Group Conference, TribNet....
Tribute's clients are some of the most forward-thinking leaders of the industrial distribution industry. Call us and let us tell you more!