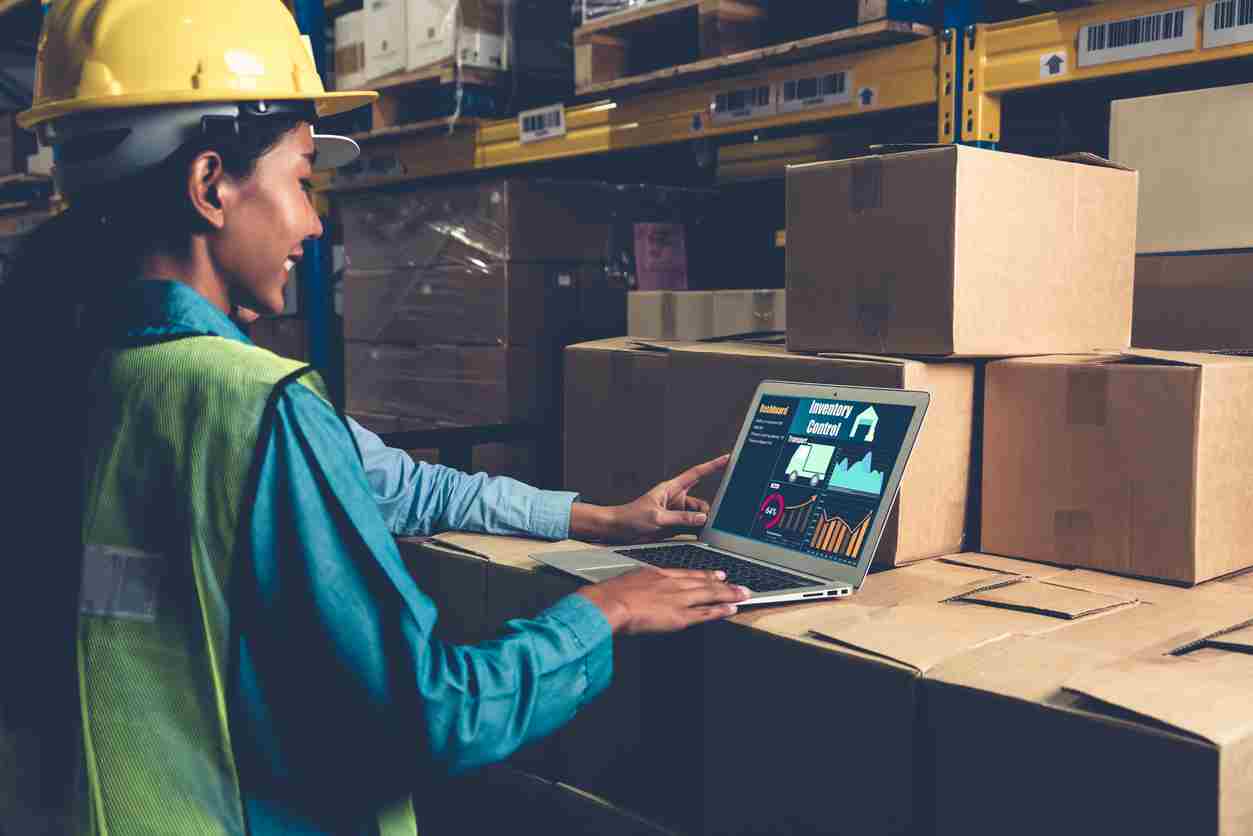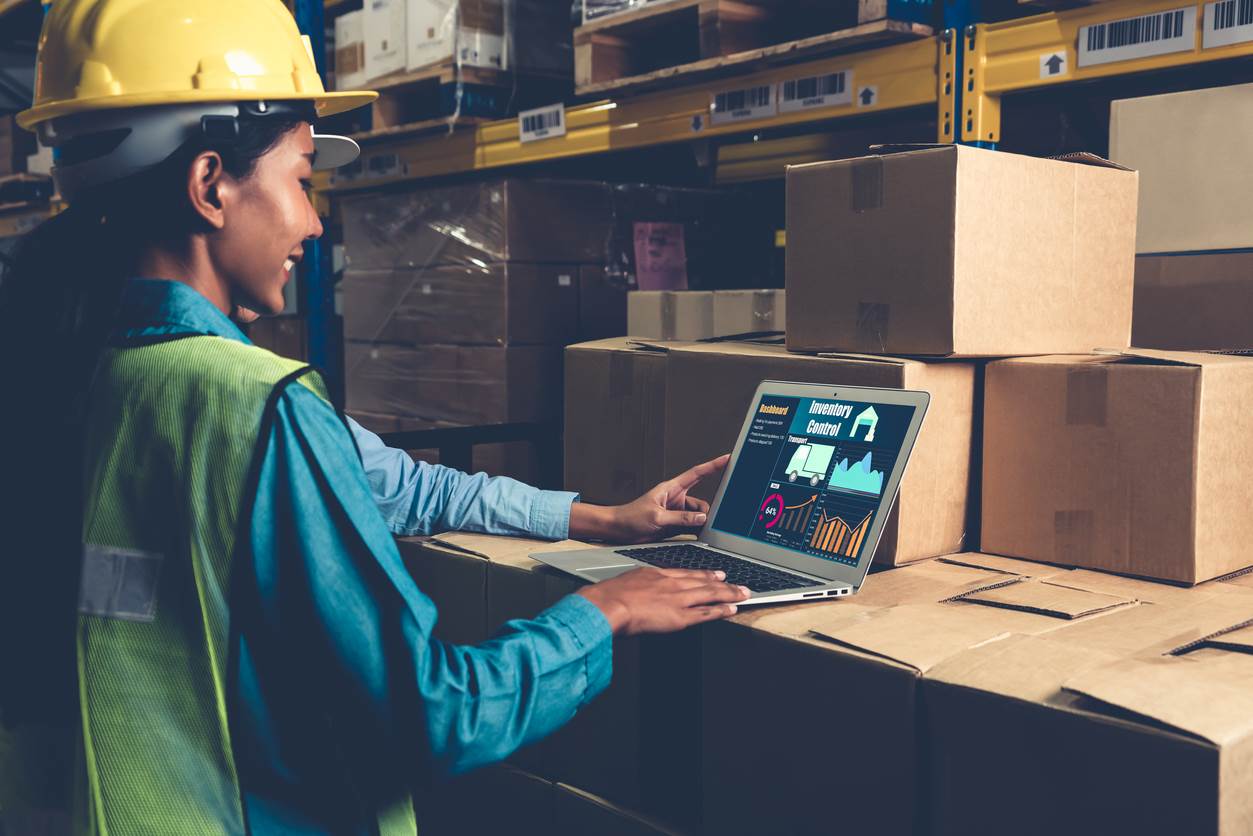 TrulinX Empowers Industrial Engineered Products Distributors Through ERP Business Management Software
With over three decades of expertise, Tribute understands that the project management of engineered products has many variables. We're here to help by offering an ERP software that can handle many customized options and information management. High-performing distribution companies need a strong ERP business system to manage their day-to-day operations. That's where TrulinX shows its value. We'll support you as a strategic partner to help your business run smoother.
ERP Software Designed for Industrial Engineered Products Distributors
For engineered product distributors & fabricators, TrulinX integrates into labor processes to:
Combat organizational problems
Enhance collaboration
Deliver high-quality products on a deadline
TrulinX ERP software has production planning tools designed to meet your needs and challenges. TrulinX's specialized features can help:
Make scheduling and batch processing more efficient
Manage, control, and reduce costs
Offer workflow-based capabilities that enhance the customer experience 
Simplify purchasing and control inventory
Handle shop floor management and scheduling 
TrulinX Software Keeps Production Planning Organized 
Distributors and fabricators of design and engineering services need an advanced inventory management system. Whether your facility engineers and distributes:
Power units
Control panels
Power transmissions
Motors
Hydraulics
Pneumatics
Electrical systems
Hundreds of other types of industrial equipment
There are several processes that an ERP software solution can help you streamline. These are some of our industry focuses: 
Control circuit relays and accessories
Push button, selector switches, and pilot industrial controls
Motor starters, contactors, and controllers
Industrial electrical relays and switches
Electric, electronic, and pneumatic controllers for process variables
Pressure, flow, and process control instruments 
Pressure measurement instruments
Industrial flow and liquid measuring instruments
Wire and cable harness assemblies for electronic use
Industrial and power controls
Temperature measurement instruments
Labor Burden & Inventory Burden Tracking
TrulinX helps you manage labor, inventory, and time effectively by calculating the burden rate (Labor Burden + Inventory Burden). Labor and inventory burden presents an accurate picture of your gross margins.
The labor burden function allows you to enter labor on a job by the total amount or by tracking time spent by specific employees. The inventory burden allows manufacturers to add indirect material costs to the direct material costs. If a task takes longer than expected to complete, managers need to be able to bill customers accordingly.
In a live example we've seen at some industrial shops, it may take an engineer two hours to design an industrial valve. However, a valve's size and complexity can make this process longer. With TrulinX, a distribution manager can manage and track that cost.
Easy Viewing of Pictures & Schematics
Industrial engineered products naturally experience wear and tear over time. When a product becomes damaged or needs parts replaced, it is important to be able to easily refer back to an original schematic, CAD drawing, or an image. TrulinX houses and integrates the documents that outline a product's design specifications and certifications, which you can easily pull up in the application, email to a customer, or attach to a work order, packing list, etc., such as:
CAD Drawings 
PDF Documents 
Schematics
Certificates of Compliance (COFCs)
Operating Manuals
Bill of Lading 
Work Order Management
TrulinX's work order management function can help: 
Customize  every aspect of a customer's order history screens.
Move the columns around in various ways to find the information you need. 
Reset a query back to its original format.
Keep track of task-related instructions, cost estimates, the exact scheduling of work, and information about the location and tools required to execute the work order.
Production Management
Engineered product distributors need an efficient and thorough Production Management strategy. Properly managing production capacity requires a careful balance between your available resources and the customer demand or project requirements. Production Management helps distributors:
Reduce costs
Prevent stock-outs
Eliminate excess capacity
Guarantee the correct number of resources for your supply chain management
Optimize resource management and allocations
Operation/ Workstation Routing
Accurate work center reporting is crucial for engineered product distributors and fabricators. Real-time data used in the workstation covers: 
Scheduling and formulas used to calculate an operation's duration
The formulas that calculate an operation's costs
Capacity planning and formulas used to calculate capacity requirements and availability 
TrulinX ERP provides a clear-cut way for customers to see the logistics and time necessary to complete an order. With TrulinX ERP, customers will know when a project has moved from painting to welding to testing. Customers will also see the hours allocated to these tasks for billing purposes. 
Sophisticated Bill of Materials (BOM's) 
TrulinX software creates an accurate BOM that: 
Avoids production delays
Decreases operating costs
Reduces the time it takes to locate missing parts, start another production order, and determine the correct assembly process
Helps streamline materials requirement planning (MRP)  
Shop Floor Management
Managers, sales teams, and shop floor employees can access the same data to keep their operations cohesive. Expand productivity, get a floor-level overview of your facility, and have total control of shop floor operations.
Dispositions Management 
TrulinX can help you document when a shop employee pulls an item off the floor, damages a product, or a customer requires a different value or change in the fabrication. TrulinX helps you manage these respective costs whether it is a cost absorbed by the customer or your business.
Actual Vs. Estimated Cost Tracking 
TrulinX takes away the experience of using outdated spreadsheets, murky agreements, and manual reporting. It also creates professional purchase orders with pre-defined templates and clear agreements with your suppliers. It saves time and money when manual processes change into an advanced and user-friendly purchase order system. 
Industry Partners
One of the ways that Tribute Inc. can best serve each distributor & fabricator's needs is by knowing their manufacturing partners. We've developed a strong rapport with many industry-leading industrial manufacturers in your industry. We work closely with the vendors to help our software users meet vendor requirements and maximize discounts.
Get Started with Tribute Software
TrulinX offers an enterprise resource planning system that helps:
Automate time-consuming tasks
Standardize processes
Focus on your specific business needs with integrated software features
Provide data reliability and security
Ensure that you make better business decisions 
Increase your return on investment 
Tribute's experts have years of experience with engineered products and working with product distributors and fabricators. We understand the specialized requirements you need and have developed our business management software to meet your niche-focused business needs. 
We are more than just a vendor and offer more than just a software package. Our U.S.-based support team provides accommodating software support services to answer all your questions and help keep things running smoothly. We also offer personalized, on-site software implementation and training to help your engineering services set a foundation for success. 
Experience the TrulinX difference and fill out a form to request a free demo today! Contact our team for more information on our ERP software for engineered products.