TrulinX Helps Robotics, Motion Control and Automation Distributors Maximize Gross Margins
With the global industrial engineered products and robotics market projected to nearly double in size by the end of the decade, the need to manage and track labor and burden on your sophisticated system integrations or get accurate costs to maximize your gross margins is greater than ever. TrulinX Software by Tribute, Inc. has you covered.
We work with you to create the tools you need to succeed in the industrial automation and robotics market. Whether you're building control panels, manifolds, robotic solutions, or electro-mechanical systems, our nearly 40 years of experience providing integrated ERP solutions gives us the knowledge to understand your unique needs.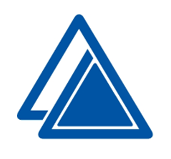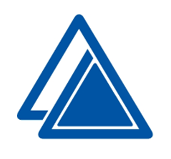 TrulinX allows us to track and manage work order components and sub-assemblies on sophisticated engineered systems down to the component level, providing companies with visibility into the status of the job and estimated versus actual cost. Our inventory management has improved resulting in higher profit margins and increased inventory turnover.
Valued TrulinX Customer
ERP Software Designed for Industrial Automation and Robotics Distributors
Work Order Management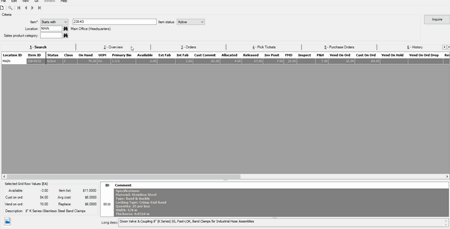 TrulinX provides sophisticated Work Order Management software designed to keep track of each component in your assemblies, such as Power Units, Pumps, Robotics and Motion Control, customer manifolds, compressed air solutions, and custom control panels.
With an easy and flexible interface and features specific to the industrial automation and robotics industry, the TrulinX work order management software allows users to easily 'drag and drop' components and create subassemblies at any level of the bill. You can source, expedite, and route all from one screen.
You can also enter the work order directly from the sales order or create it separately and then later attach it to the sales order. This is helpful in cases where repairs or estimates need to be applied before the job becomes an order. Items do not have to exist in order to be entered in a work order, which will make life much easier for your customer service reps.


Bill of Materials
When quoting an assembly, TrulinX allows you to pick a pre-defined BOM, copy an existing one, or select one that may have several versions for easy quoting and order entry. You can account for every component used in an assembly, even those that are damaged and scrapped during the fabrication process.
The TrulinX BOM feature also allows integration of labor and burden lines so you can get a true picture of your gross margins. You can enter labor on a job by the total amount or by tracking time spent by specific employees.
For robotics and automation assemblies that are specific to a customer or are always built slightly differently, TrulinX offers multiple versions per BOM parent that can be recalled, copied, modified, or saved as a new BOM at any time for more flexibility and customization of your BOMs.
Fabrication Management
TrulinX software makes fabrication management a breeze, allowing distributors to source, expedite, and route components and assemblies all from the same screen. TrulinX offers multiple routing options, such as internal, another location, outsourced fabricator, or final destination, for components.
While an assembly is being completed, you can also easily move components to 'Work in Process' inventory. Meanwhile, having sophisticated screens allows you to track and manage each component of each sub-assembly.
Production Management
Production Management is essential in any industry, but especially for robotics and automation distributors to be able to follow, measure, and optimize production performance. Properly managing production capacity requires a careful balance between your available resources and the customer demand or project requirements. Production Management helps:
Generate accurate schedules designed around current staffing capacity and inventory levels
Reduce costs and errors on the shop floor
Prevent stock-outs, dead stock and overstock
Reduce employee labor, burden and disposition entry through barcoding scanning
Guarantee the correct number of resources for your supply chain management
Optimize resource management and allocations
P.O.S. sales reporting
Hose assembly generation with labor and cut length calculation
Automatic rebate calculation
ParkerStore counter sales application
EDI integration
Price update and item loading
PHconnect & PHAST integration
PTS integration & serial number labels
DistraNet integration
Retail sales: Aeroquip Express, Weatherhead Port-to-Port Stores
P.O.S. sales and inventory reporting
Calculation of rebates per Eaton specifications & reporting
Hose assembly generation with labor and cut length calculation
Consolidation of purchase orders
Easily transmit PO's
Easy price updates and new item imports
Integrated with Eaton Hydraulics' powerful inventory sharing network WarehouseTWO
Eaton Corporation uses TrulinX's Counter Store application for their Van Wert Aeroquip Express Store
POS Sales reporting
Rebates
Automatic report generation
EDI transmissions
Upload catalogs and easy price updates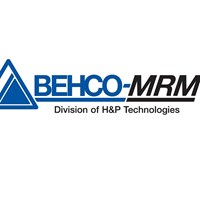 June 10, 2019
Tribute customer, Behco-MRM, Inc., is headquartered in eastern Michigan and is a tri-technology distributor and integrator providing motion control solutions with pneumatic, hydraulic and electro-mechanical technologies....
February 27, 2020
MFP Automation Engineering, a provider of full system automation, fluid power and mechanical solutions, has one of the coolest headquarters in western Michigan. A Tribute customer since 1991, MFP Automation Engineering has grown significantly and continues to innovate its products and services to sustain success in the future....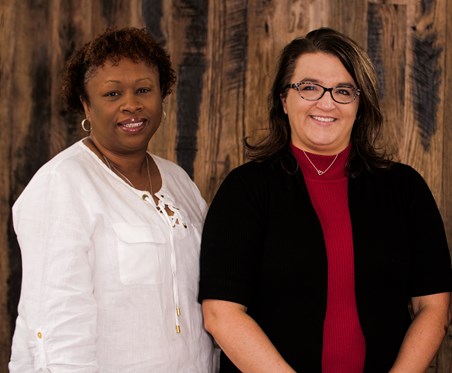 Think of our support staff as one of your own, you'll know us by name and you'll be confident that we will always be there for any of your questions or concerns. Interested in learning more? Gives us a call today!