TrulinX Software Helps Fluid Power and Motion Control Distributors Tighten Operations
Tribute got its start in the fluid power industry, so we understand what distributors need an ERP software to do and how to implement it. Fluid power and motion control distributors need a business management software that will help streamline processes, reduce costs, save time, stay competitive, and improve customer service. That's where Tribute's industry-leading software, TrulinX, shows its value.
But we're more than just an industrial distribution software package. With over 35 years of industry experience, we'll work as a strategic partner to help your fluid power and motion control distribution business run smoother. From better inventory management to assigning projects to work centers, we can help you bolster profits and gain an edge on competitors.
ERP Software Designed for Motion Control & Fluid Power Distributors
Specialized Fluid Power Software Features & Integrations
Our TrulinX fluid power ERP system is equipped with niche features to improve the operations of your distribution business. These features include:
Sophisticated work order management system to easily enter and substitute components on complicated assemblies like power units, cylinders, valve assemblies, pump systems, etc.
Customizable templates for complex assemblies to obtain all the information needed on a quote to ensure the assembly is fabricated correctly
Track and route labor & burden and easily outsource subassemblies
Designate standard pack buy quantities (no broken box charges or expensive components on the shelf)
Infinite number of pricing levels - can recognize whole purchase price vs per piece pricing
Simplified vendor rebate program to track every component in every assembly in your warehouse
Automated special pricing agreements help maximize gains and ensure you are reaping the highest profit margins
Flexible counter / retail sales module enables you to process walk-in orders, or pick-ups, quickly and efficiently
Better Access to Information for Improved Customer Service
Keep better track of customer orders and product information, quote more competitively, and close sales effectively. With TrulinX's powerful customer service features, you'll be able to:
Check price, availability, most often ordered, history & substitutes all on one screen
Easily search for product numbers

Offer substitutions and cross-referenced product numbers
Attach schematics, documents and photos to product numbers
Import quotes to save time and errors on manual entry
Easily import pricing catalogs for new lines or entry of large numbers of product numbers
Track lost sales
Automatic follow-up for all previous quotes & inquiries
Get Started with Tribute Software
The experts at Tribute have years of experience working in the motion control and fluid power equipment market. We understand your unique requirements and will provide you with the features and services your business needs.
We are more than just a software package. We value becoming a trusted member of your team! Our dedicated staff provides personalized on-site software implementation and dependable ERP software support services to keep things running smoothly.
If you're ready to discover the TrulinX Difference, fill out a form to request a free demo today! You can also contact our team for more information on our fluid power business management software.
Contact Us Today
Improve Inventory Turns & Profit Margins for Your Fluid Power Distribution Business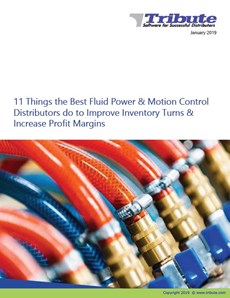 Do you know what your inventory turnover ratio is? If you don't know what it is for your company, you're in trouble!
Most fluid power and motion control distributors provide value-add services and have unique business constraints that affect their inventory turn ratio, so it's not as simple to determine how to get the best ratio as it is for wholesale distributors.
This paper outlines the importance of knowing your inventory turn ratio and 11 ways to get the optimum inventory stocking levels for your value-add distribution organization. Fill out the form to get access to our in-depth Whitepaper: 11 Things the Best Fluid Power & Motion Control Distributors Do to Improve Inventory Turns & Increase Margins.
Client Testimonial: MFP Automation Engineering
The team at MFP Automation Engineering shares the benefits of partnering with TrulinX ERP software.
"This business software allows us to streamline orders from quote to invoice. We utilize its efficiencies and tools to integrate electronic orders, quickly print reports, and manage a large inventory which frees up our time and skillsets to focus on the business. With the use of TrulinX, our procedures are very effective, efficient, and saves cost. TrulinX has not only made our lives easier, but the benefits have undoubtedly trickled down to the customer in the form of time, financial savings, and order accuracy."
September 25, 2018
For nearly 50 years Hydraulic Controls, Inc. (HCI) has been a premier hydraulic distributor in the Pacific Southwest....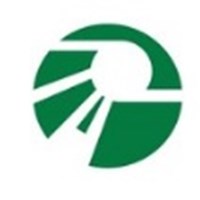 December 27, 2018
PowerFlow Fluid Systems is a leading fluid systems, filtration and separation technology supplier to the energy industry. A full service provider, they provide products and services for all forms of power generation facilities, transmission and distribution, and turbo-machinery manufacturers....
Industry Partners
Tribute, Inc. believes that one of the best ways we can anticipate a distributor's needs is by knowing their vendors. That's why we've forged strong relationships with a number of leading industrial manufacturers in your industry. By working closely with them, we can help our software users meet vendor requirements and maximize discounts, all while selling the product in the most efficient manner.
Easy price updates and new item imports
Retail sales: Aeroquip Express - Weatherhead Port-to-Port Stores
P.O.S sales reporting
Inventory Reporting
Calculation of Rebates & Reporting
Hose assembly generation
Consolidation of purchase orders
Easily transmit PO's
Sales reporting
Automatic rebate calculation & reporting
EDI integration
Price update and item loading
PHconnect & PHAST integration
Parker Tracking System (PTS) integration
POS Sales reporting
Rebates
Automatic report generation
EDI transmissions
Upload catalogs and easy price updates
80 character part number capacity
POS Sales reporting
Automatic price updates
Exporting invoices & purchase orders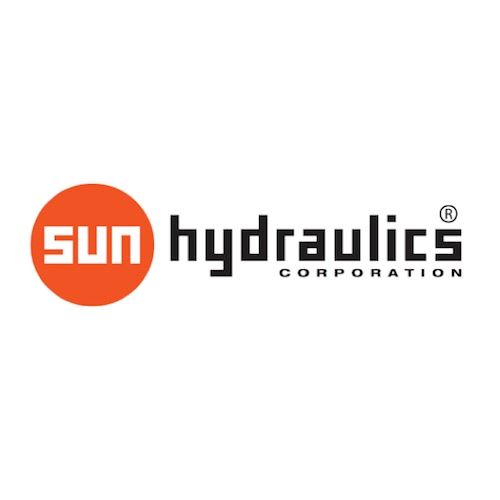 Sun Hydraulics
Exporting POs to Sun Hydraulics
Images/Graphics on PN
Easy tracking of non-stock and drop shipment sales
Easy price updates