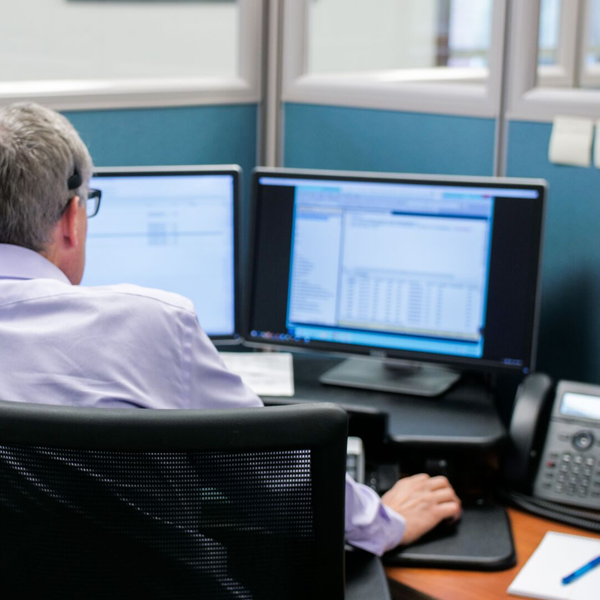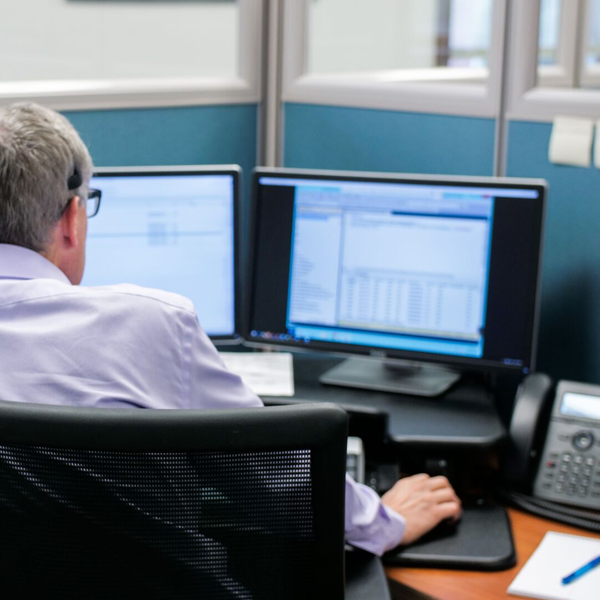 TrulinX enables industrial distributors to easily and efficiently create, manage, and fulfill work orders.
Whether you build power units, valve assemblies, pumps, or hose assemblies, or send products to outside fabricators for additional services like plating or welding, you likely have the same concerns:
How do I manage and track labor and burden?
How can I get accurate costs to maximize my gross margins?
How can I separate my fabrication orders from my regular distribution orders and manage them effectively?
While you likely have some type of legacy work order management process in place, TrulinX can revolutionize work order management to make the process more efficient every step of the way.
Create, Manage & Fulfill Work Orders with TrulinX
Industrial distributors need to be able to track components and subassemblies, as well as labor and burden on sophisticated projects. When quoting an assembly, TrulinX allows you to perform tasks quickly and allow for substitutions or conversions of components on the fly, all from our easy-to-use work order management (WOM) module.
TrulinX also offers full traceability, giving you the ability to drill down to every aspect of a customer's order history all from our dynamic and sophisticated inquiry screens. With a variety of routing options, you'll have better control over production and scheduling, so you can fulfill customer work orders quickly and efficiently.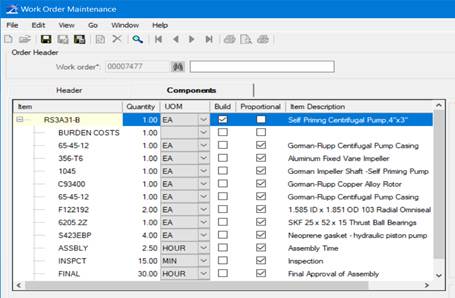 Benefits of TrulinX Work Order Management
An Easy and Flexible User Interface
The TrulinX work order management module has an easy and flexible Bill of Materials interface, allowing users to "drag and drop" components. Subassemblies can be created as a "Smart Part" in TrulinX and the work order management module provides for the use of permanent structures, Smart Part, and on-the-fly structures at any level of the bill. You can also source, expedite, and route all within the same screen.
A Variety of Routing Options
With the TrulinX WOM module, you can easily make the distinction of whether a BOM or subassembly will be completed internally, at another location, or by an outside vendor. You can then easily route an assembly from one source to another. You will also control the final destination of the completed assembly with shipping papers generated to help warehouse personnel and outside vendors route products correctly.
Create Work Orders Independently
Repairs and estimates often have to be projected before a job is even official, which can be challenging when a work order doesn't yet exist. With TrulinX, items do not have to exist in order to be entered on a work order. To help make the work order process easier for industrial distributors and their customer service reps, the TrulinX WOM module is designed so the work order can be entered directly from the sales order or created separately and then later attached to the sales order.
Work in Process Inventory
The TrulinX WOM module allows you to designate an assembly as a fabrication, which will move components to a "work in process" inventory while assembly is being completed. TrulinX offers numerous easy and flexible options to move components from one job to another, or to route purchased components directly to a specific job when received. Within TrulinX, reports and inquiries are available to list all your work in process and to expedite for a particular job whenever desired.
Track Actual vs. Estimated Costs Accurately
Of course, being an industrial distributor isn't just about having the right parts. It's also about making sure that you are accurately tracking costs at all times. TrulinX software makes sure that you can add in estimates regarding labor and time. When the job is complete, TrulinX offers a comprehensive picture reconciling both actual and estimated costs. Ultimately, this will give you a more accurate picture regarding work orders that could help you maximize gross margins.
Simple BOM's Stay Simple
Although a work order is created for every Bill of Materials, when no fabrication is needed, the TrulinX WOM modules does not require you to do any extra work. TrulinX will handle it like any other part—no complicated run-arounds for you!
Ready to Build a Better Work Order Process?
Fulfilling work orders in a timely and efficient manner is crucial to the success of your industrial distribution business. See how TrulinX software can help you gain control of your distribution business, create efficiencies, and maximize profits.