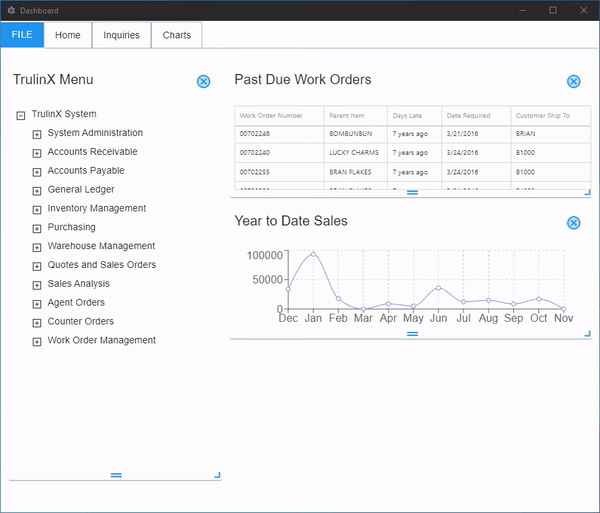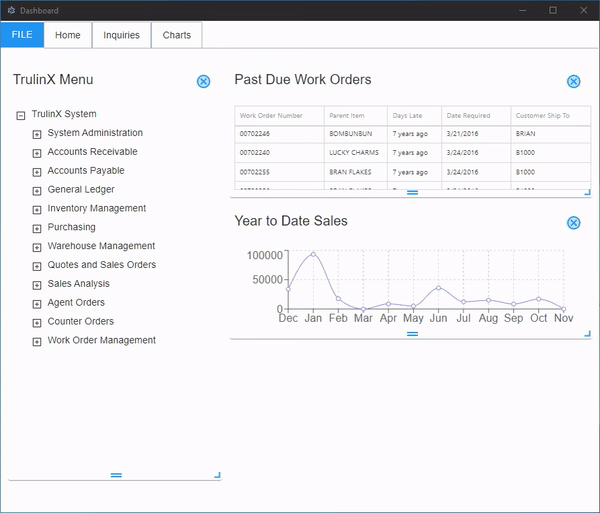 Follow, measure, and optimize production performance.
In today's competitive business and labor environment, companies have to be ever more efficient. This is especially true for industrial distributors or manufacturers that specialize in fabrications.
Production Management is an important tool to be more efficient by helping to manage scheduling and capacity planning at the machine/equipment level based on labor, materials cost and availability, equipment and more. It helps meet demands and benchmarks by viewing capacity utilization trends, bottlenecks, and overall schedule performance.
The TrulinX Production Management module provides industrial distributors with powerful planning tools to generate schedules designed around capacity levels – to avoid production delays and keep the supply chain moving smoothly.
Discover how to get control of your distribution business, make your company more efficient, and increase profits!
Accurately Forecast Demand for Labor Hours Over Time
The TrulinX Production Management module helps determine how many hours are needed based on production requirements, as well as how many hours can be accommodated from the current workforce or if additional labor will be needed.
---
Visualization
TrulinX provides visualization tools for developing project plans and optimizing resources to meet those plans. Visualization features include capacity planning to help manage labor and job scheduling, and allocation of resources, as well as interactive and 'what-if' scheduling and views to see what happens to other jobs when you reallocate inventory or change dates. Visualization features also include:
Reporting on labor utilization to create reports that show capacity usage during the previous period and what needs to change or be reworked.
Customizable dashboard views of all work orders with drilldown and consolidation capabilities and the ability to view data in both graphical and tabular formats.
Gantt chart interactive scheduling with automated adjustment capabilities taking into account available time, floor space, and part availability.
Analytics
The TrulinX Production Management module provides industrial distributors with powerful analytics to aggregate data to enable a number of features, such as:
Estimated vs. actual cost to ensure that the estimated cost of parts is on par with the actual cost incurred. This saves time and money because estimates will not need to keep being revised.
On-time completion helps in analyzing how long a job is taking when compared to how long it was planned to take. This helps in pinpointing if any problems need to be looked into or if any mistakes were made during estimation.
Performance trends over time can help optimize database performance by identifying the bottlenecks in the production environment and looking at where to boost database performance.
The ability to drilldown from consolidated data views and graphs to related detail.
Processing Improvements
TrulinX enables you to drag and drop movement of inventory from one work order to another or to stock and to generate and track progress billings and payments. It also enables easier importing of work orders from outside sources (including the creation of new items), the completion of internally fabricated work orders and disposition of remaining inventory in a single step, and suggested allocation of received goods when there are competing jobs.
Work Order Process Flow
This feature of the TrulinX Production Management module helps you better understand how much work your production facilities can handle and when the work will be completed. It also helps you optimize the work sequence to ensure on-time completion of all work orders. It includes ad hoc email notifications for various actions, work flow instructions, and routing of material directly to a job.
TrulinX Air
TrulinX Air provides additional capabilities, such as the ability to scan employees in and out of a job, track movement of a job through work centers or processes, and the routing of received goods directly to a job (with put away capability to job staging areas).
Benefits of TrulinX Production Management
Better Resource Allocation
TrulinX removes the guesswork with powerful analytics and tools to help industrial distributors manage capacity planning, labor and job scheduling, and allocation of resources.
Enhance Customer Service
By helping keep production on time or ahead of schedule, TrulinX helps reduce out-of-stock rates, which leads to happier customers when orders are filled on time and as expected.
Improve Human Capital Management
Reliable demand forecasts help ensure adequate staffing and the right skill sets for the required capacity, which helps improve employee satisfaction.
Save Money & Increase Profitability
TrulinX enables two of the key benefits of the capacity requirements planning process – saving money and increasing profitability. Better resource allocation throughout the project or product lifespan ultimately leads to increased profitability by keeping production ahead of schedule and decreasing costs incurred from last-minute or unplanned changes or expediting of project milestones.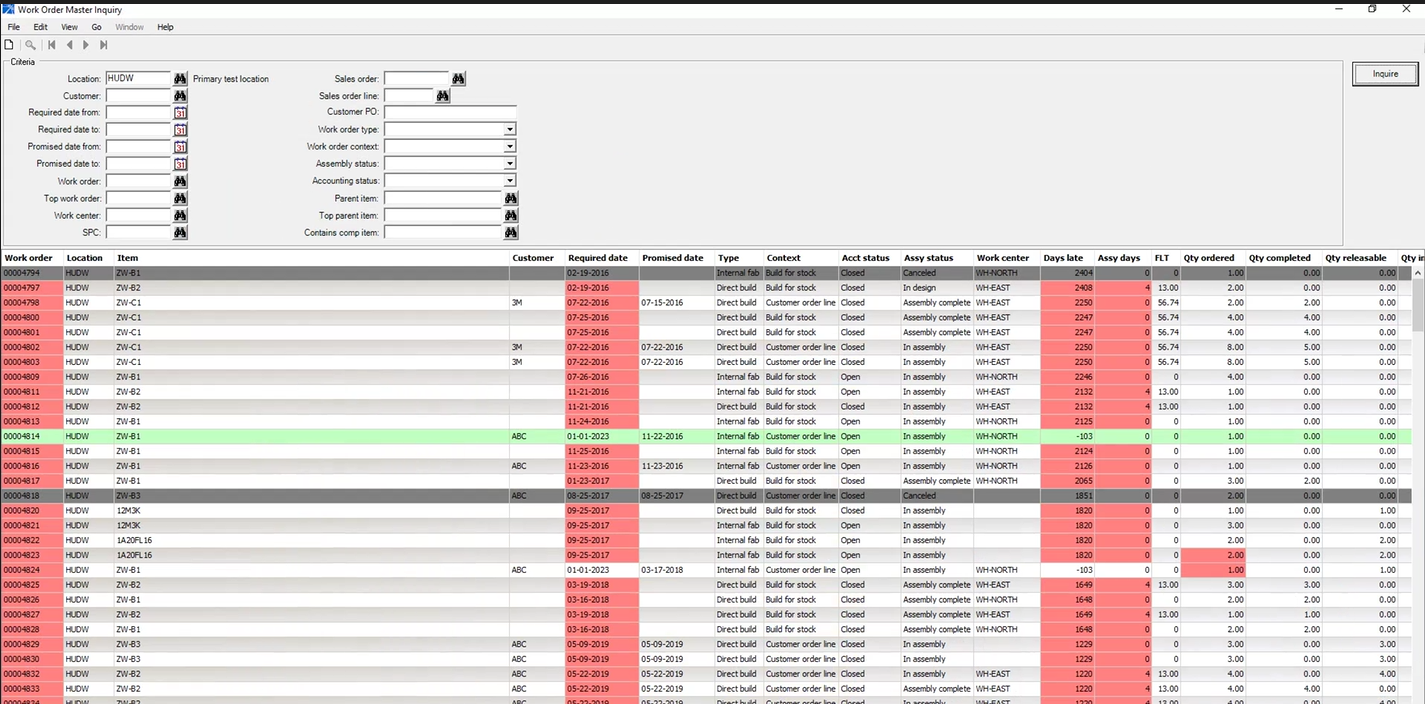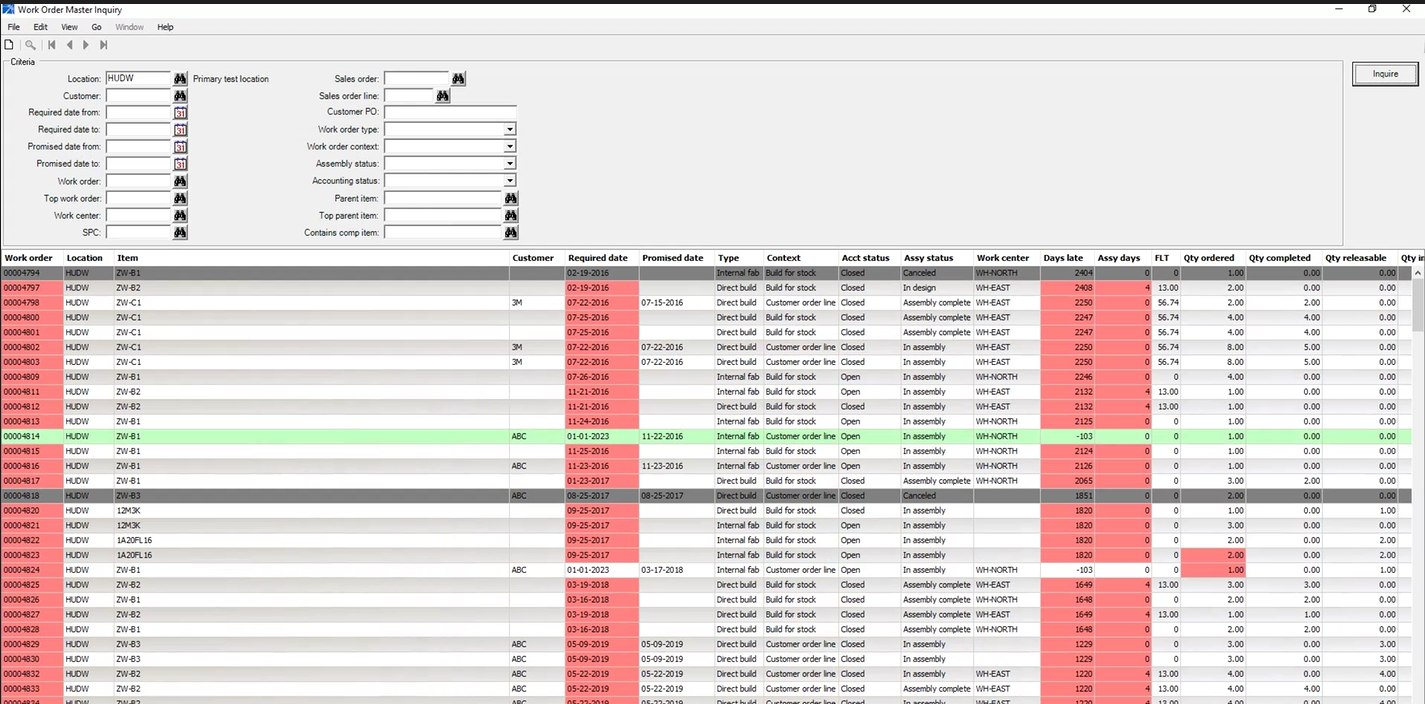 Realize the Benefits of Production Management
Production Management is key to the success of your industrial distribution business by balancing the schedule for production against actual production capacity. TrulinX software delivers the tools needed to help manage limited resources and employees to keep the supply chain moving smoothly.