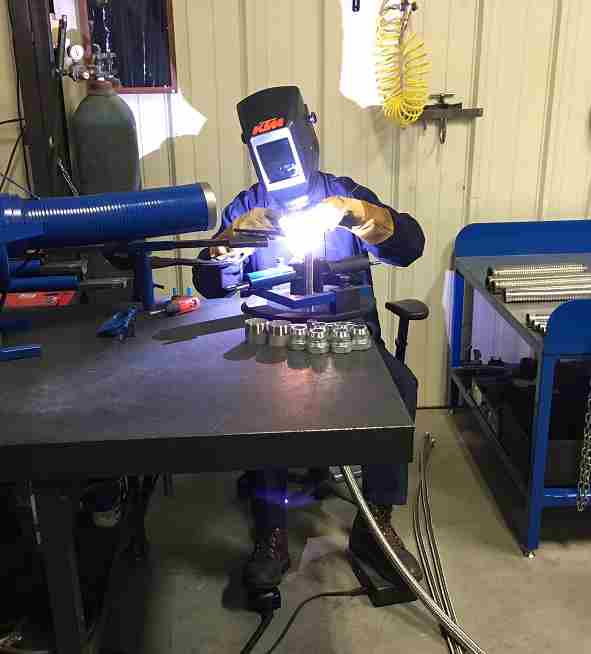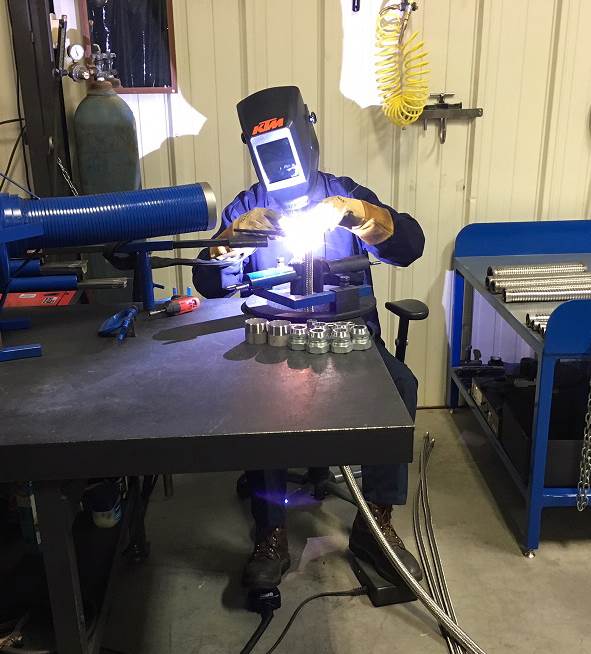 We are not like other software packages. We help you identify and get tighter control of your inventory.
For a hose distributor, it's not so easy to get tight and accurate control over inventory while also increasing productivity. What if you had a tool that could help your CSR's generate complete hose assemblies in seconds? And what if this same tool automatically calculated cut-off lengths, material cost and labor amounts and allowed you to automatically generate serial numbers & labels? TrulinX software does it all.
With over 36 years of experience in the hose distribution industry, we know how to best assist you while designing features around your business process.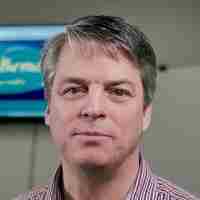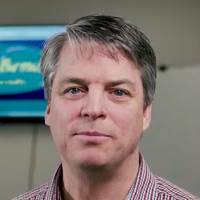 We are a typical Value Added Hose Distributor with one of the most active ParkerStores in the country. We needed a software partner that understood our market place, had the resources and personal touch to support us as we go down the road of continuous improvement and growth... TrulinX met those requirements.
Jay Adams, River Bend Hose Specialty
No other software package is designed exclusively for your industry like TrulinX.
Hydraulic Hose Assembly Generator

Our unique SMART PART feature saves time and money by allowing

 

hydraulic hose assemblies to be generated in seconds while guiding you through the process.
Hose assemblies can be entered in less than 5 seconds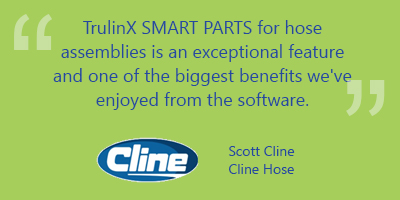 Lot Control Visibility & Management

TrulinX's Lot Tracking system allows you to take time-consuming scenarios and make them a click of a button. Our lot tracking system gives you the power and flexibility to comply with vendor and regulatory requirements while providing you with the tools to offer better service for your customers, vendors and your operational staff.
Our hose management lot control system allows you to buy in one unit (hose reels) and sell in another, e.g. feet, inches or meters, while managing all the various cut lengths. You will have visibility into the various lots from quote/order entry while on the phone with a customer.

Automatic Cut-Off Length Calculation

Use manufacturer's cut-off length per end fitting to quickly and accurately calculate hose lengths.

Automatic Labor Calculations by Hose Length and/or Fitting Diameter

Save time and increase efficiency by automatically calculating labor amounts based on the hose length and/or fitting diameter so you can capture true gross margins on all your assemblies.

Automatically create serial numbers/labels

Set up a standard template for serial numbers, consisting of an inner number, along with an optional prefix and/or suffix. The template is then connected to the appropriate product categories. Whenever an order is finalized for a hose assembly in one of these product categories, a new serial number will be automatically generated and printed to a label along with the pick ticket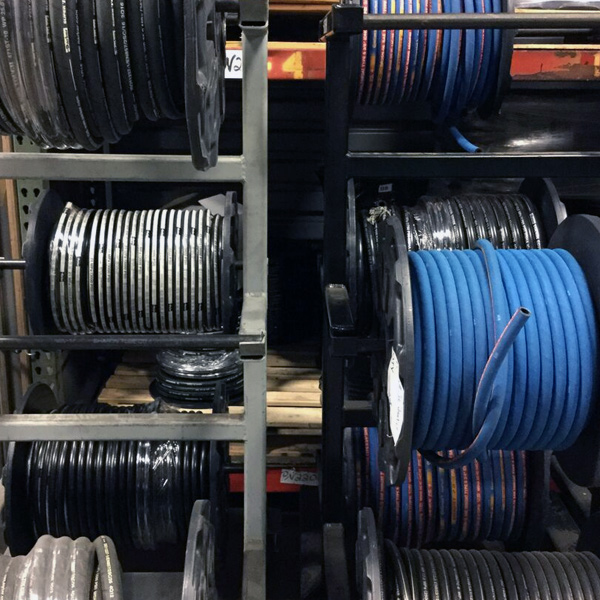 Automatic Tracking of Non-Stock and Drop Shipments

Keep inventory current and your customers satisfied with full tracking and inventory history.

Crimp and Assembly Instructions with Each Assembly

Protect against costly mistakes by having detailed instructions by assembly or component such as crimp specifications, die selection or assembly procedures.

Multiple Transaction Types per Order

Drop shipment
Stock transfers
Remote sourcing
Non-stocks
Shipments from stock
Bill-of-Materials
Load Manufacturer's Part Numbers

Keep your inventory accurate and up-to-date by easily uploading your major supplier's catalog containing vital information such as: part numbers, descriptions, price, costs, and automatic price updates.

Counter Sales Application

Improve customer service at your counter by quickly and efficiently servicing your customer whether they pay by cash, credit, or applied to their account. Customers can also make deposits on special order or back-ordered items at the counter.
Counter Order
Service your counter order customers with ease & speed
with this simple yet sophisticated retail application for industrial distributors.
Quick order entry, even for items not in the system
Returns on the fly
Four option checkout (cash, check, credit card, or on account)
Submit product order for out of stock items
Accept partial payments or payments on backordered items
Tribute Helps Faxon Engineering Meet Quality Control Objectives
Faxon Engineering is a leading distributor of hose, fittings, hydraulic, pneumatic and lubrication components.  They are AS9100 + ISO 9001 certified, providing a quality management system for distribution of products to the Aerospace, Industrial, Marine, High Performance, Utility and Pharmaceutical markets.
Favorite TrulinX Features:
Many components to help develop, monitor, and meet their overall quality objectives
Quality enhancing details such as Bill of Materials and Comments, which allows the Faxon team to add detailed checklists, work instructions and customer requirements - displayed all throughout the workflow proiess
Ability to monitor on-time delivery performance from vendors, as well as customer service level performance
Watch their video to learn more!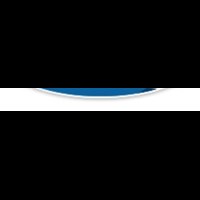 May 6, 2019
For over 70 years, Cline Hose and Hydraulics, LLC in Greenville, SC has provided quality hydraulic and industrial hose and equipment for the industrial and automotive industry....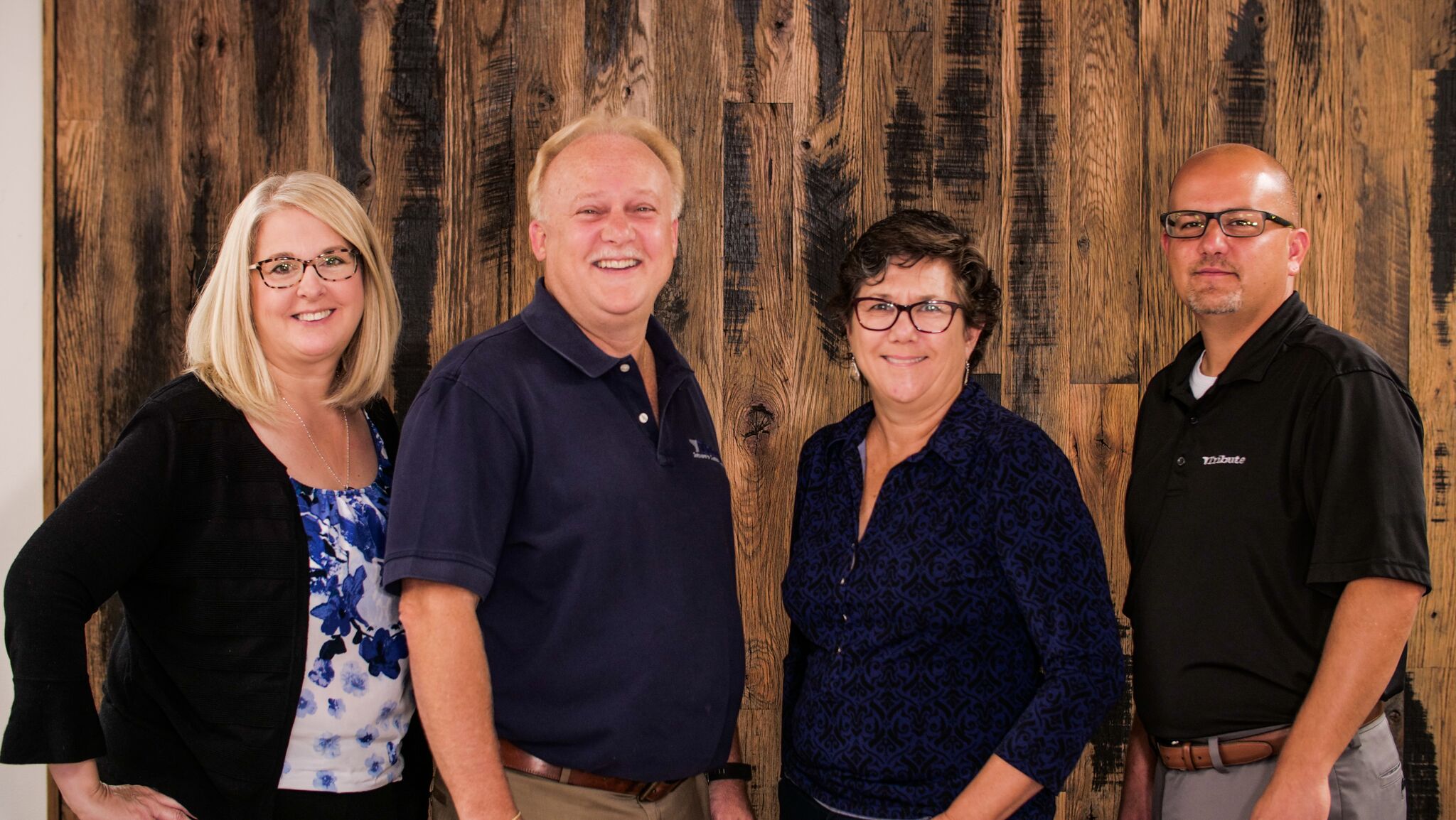 Contact us
Let us show you how we have simplified the hose assembly process! Contact us for more details.