Tribute Customer Spotlight: AOP Technologies

AOP Technologies Inc. is a leading knowledge-based distributor focused on four competencies: Electronic & Mechanical Machine Automation, Pneumatic Machine Automation, Sealing Components Technology and Contract Manufacturings.
Offering a high level of service, from product selection to custom integration, AOP Technologies is headquartered in  Auburn, Washington with branch operations in Portland, Oregon.
Company Got its Start as a Parker Seal Distributor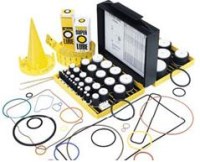 Founded in 1963 as Air-Oil Products Inc., the company started as a Parker Seal distributor. The company focused on component distribution through the 80's and, in the 90's, pneumatic products were added to the company's offerings and a dedicated Automation Group was established. 
In 2002, Air-Oil Products became AOP Technologies, Inc. and significantly expanded their value added / contract manufacturing capabilities. In 2008, they expanded into the electronic automation space, later adding Omron and Festo to their product offering.
Today AOP Technologies integrates top brand product lines into customer focused assemblies. Providing quality automation, pneumatic and sealing products as well as application and design assistance, AOP also provides procurement expertise to the Aerospace industry. AOP also works with work with clients in medical device manufacturing, oil and gas refining, food and beverage, and many others providing their critical thermoplastic component machining.
AOP Technologies Specializes in HMLV Contract Manufacturing
Specializing in HMLV (high mix/low volume) contract manufacturing, AOP's integration division is an ISO 9001-2015 registered company. All production work is fully documented, monitored throughout the build process, inspected and tested for compliance to customer's specifications.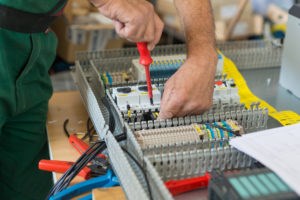 From complex medical devices to simple tubing kits and manifolds, they produce over 200 different products for multi-nationals as well as small local companies. AOP Technologies contract manufacturing and engineering services divisions provide a streamlined, competitive manufacturing resource.
Super Stock Program Guarantees Parts in Stock
The distribution side of the business handles a wide variety of lines such as: Omron, Festo, Gast, Clippard, Gorman-Rupp, Freelin-Wade, Parker Hannifin, Fabco-Air and more.  They also offer a Super Stock Program with a comprehensive selection of pneumatic and automation components that are guaranteed to be in stock.
Utilizing TrulinX software since 2008, AOP Technologies has grown, expanding their services and offerings. Members of AOP Technologies have served on the TrulinX Program Priority Review Board, helping to set the direction of the product and providing valuable input into relevant features.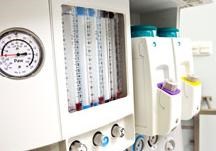 From simple product recommendations to coordinated integration of multiple axis motion requirements, AOP's goal is to provide customers with service and application excellence.
AOP Technologies, Inc.
Seattle/Tacoma
Portland, OR
AOP Technologies Webstore