Tribute Customer Spotlight: MFP Automation Engineering
MFP Automation Engineering has one of the coolest headquarters of any business in western Michigan.
Situated in an ultra-modern cantilevered building, the former Michigan Fluid Power has not only moved into a larger location, it has expanded its business into new markets to position itself for sustainable growth.
MFP Automation Widens Industry Focus and Grows Through Diversification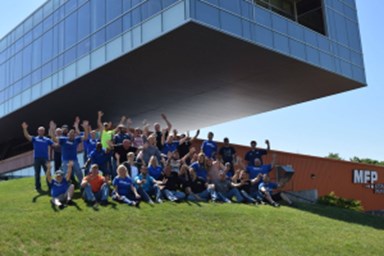 Founded in 1991, MFP previously focused on a narrow clientele in the automotive industry. Over the years, the manufacturer of fluid power, hydraulics systems and automation solutions has successfully pivoted and branched out to serve other sectors such as the oil and gas and wind energy industries, said Roger Betten, the company's president.
According to Betten, the company began focusing on these new markets as the 2008 recession was happening, adding that the company dabbled in other markets, but not to the extent it needed to. The downturn forced them to get into new markets and expand its customer base.
That growth-by-diversification strategy, coupled with increased business related to the resurgence of the automotive industry had MFP bursting at the seams, so in August of 2015 they moved into their new headquarters in Hudsonville, Michigan.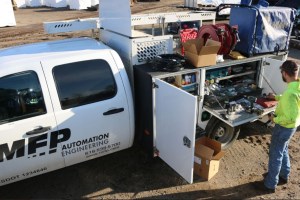 The new location expanded MFP operations considerably. The 47,000 square-foot building allowed them to streamline their manufacturing process, hire additional employees, and increase their inventory of Parker products with a new two-tier inventory carousel system.
MFP Automation Has Tools and Programs in Place for Future Growth
Roger Betten, along with Marc Peterson, VP,  are excited about their company's future growth, set in motion by their move and an investment in a new business management (ERP) system, TrulinX software by Tribute, Inc., to implement efficient business processes and streamline day-to-day order entering and purchasing.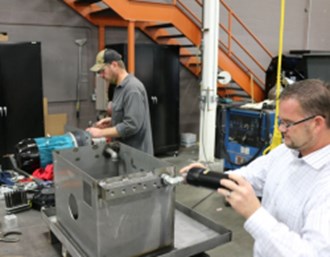 Along with representing worldwide leaders in motion control and fluid power products like Parker Hannifin, Lincoln Lubrication, Ace Controls, Sun Hydraulics, Yaskawa and many more, training is a big part of MFP's culture and it runs the gamut from product training to new technologies and processes.
In fact, MFP continuously hosts training classes throughout the year on a wide range of topics to ensure their customers are informed and educated about new innovations in the industry.
MFP Automation Provides Full System Solutions Backed by Industry Experts
MFP's engineering department is staffed by certified fluid power specialists, mechanical engineers, and electrical engineers who also work with local colleges to assist engineering and manufacturing students in designing and building special projects as part of their curriculum.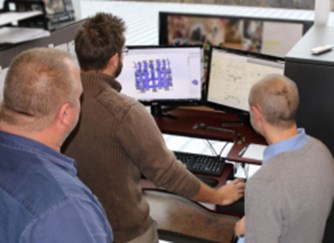 MFP Automation Engineering offers an array of full systems solutions from power unit design and fabrication to custom automation systems and manifolds, to systems engineering and onsite installation of hydraulic, pneumatic and electrical systems.
A certified Parker Automation Technology Center, MFP carries a large inventory of Parker's hydraulic, pneumatic and electrical/mechanical products. Their ParkerStore is ideal for projects that call for immediate pickup and hose assemblies and fittings that can be made while you wait.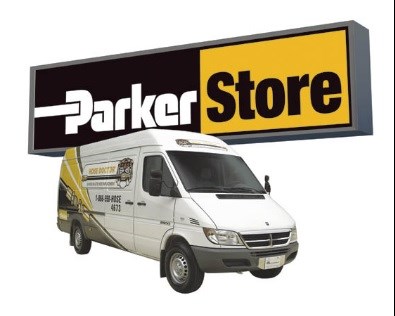 A Tribute customer since 1991, MFP Automation Engineering has grown over 720% in that time. Their leadership and staff have an undeniable passion for their industry, their craft, and their company.
Those passions are what have shaped the success of MFP Automation Engineering, and ensures continued success in the future.
Check out MFP Automation's video testimonial  below or on Tribute's Testimonial page to see how TrulinX software optimizes MFP's business. 
MFP Automation Engineering
4404 Central Parkway
Hudsonville, MI 49426
P (616) 538-5700
www.mifp.com
info@mifp.com
For information on TrulinX ERP software for industrial distributors, visit Tribute.com
Rev. 2-19-20