Garlock Acquires Rubber Fab Technologies

Garlock Sealing Technologies,  aleading manufacturer of high-performance fluid sealing products, has acquired the business and assets of Rubber Fab Gasket & Molding Inc. through its parent company EnPro Industries in a deal that brings together two world-class providers of sanitary gaskets, seals and hygienic fluid path solutions.
Rubber Fab, headquartered in Sparta, NJ, is a recognized supplier of high performance sanitary gaskets, hoses and fittings for hygienic process industries such as pharmaceutical, bio-processing and food & beverage.
The addition of Rubber Fab expands Garlock's presence and scale in the hygienic market space and complements Garlock's existing sealing solutions to provide a truly comprehensive portfolio.  
The highlights of this acquisition:
The combined portfolio is the widest range of high-end sealing solutions and process consumables for pharmaceutical and bio-processing applications
Both companies are looking forward to a strong future together
"End-users, specification engineers and equipment manufacturers working across the pharmaceutical and bio-processing industry continue to demand more from their sealing and component suppliers," Garlock Vice President of Global Sales and Business Development Brad Lodge said.
"By welcoming Rubber Fab into the Garlock Family of Companies, we can leverage the combined reach and experience of both companies, and ensure that we provide the largest portfolio of high performance sealing and fluid path solutions. This deal demonstrates our commitment to continued growth and innovation in this industry, and allows us to better serve customers across the world with our incredible range of process solutions."
For Rubber Fab's press release, click link. 
+++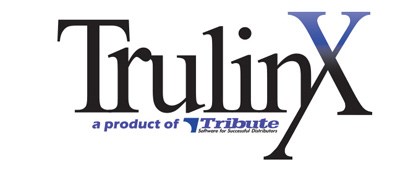 Tribute, Inc. has partnered with Garlock to streamline their distributor's daily processes. By working closely with Garlock, we help our software users meet vendor requirements and maximize discounts – all while selling the product in the most efficient manner.
To see all the benefits Tribute offers Garlock Sealing distributors, see our previous post or visit our website at www.tribute.com