Tribute, Inc. Partners with Garlock Sealing Technologies

Tribute maintains a strong relationship with Garlock Sealing Technologies, a manufacturer of industrial sealing products, in order to anticipate their distributor's needs.
By working closely with Garlock, TrulinX by Tribute, Inc. helps users meet vendor requirements and maximize discounts – all while selling the product in the most efficient manner.
Tribute's software allows you to generate a Purchase Order output file for Garlock easily, then FTP to their web site for processing, eliminating double entry of all your Garlock purchase orders and increasing efficiency.
Sales reports are easily generated at the end of the month containing the information required by Garlock, such as the five-digit Distributor ID and the sales of items by VPC. Most importantly, it will eliminate the need to photocopy customer invoices, export data to Excel, or custom design a report. It is a standard option on our TrulinX menu!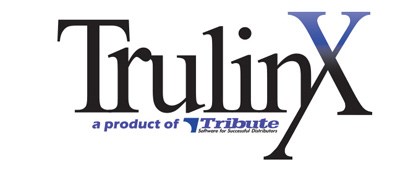 The entire Garlock Inventory can be easily uploaded into the TrulinX system - saving significant time and money over doing it manually. And Garlock pricing updates can be uploaded, even ahead of the effective date, into TrulinX using our straight forward process.
To learn about all the benefits Tribute offers Garlock Sealing distributors, contact us or visit our website at Tribute.com.