5 Tips for Industrial Distributors on Doing Business During Coronavirus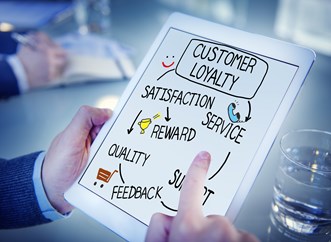 It is an unprecedented time for industrial distributors and the rest of the world's economy. The Coronavirus has turned our country on its head and forced companies to think of new and creative ways to do business.
Many distributors are considered "essential businesses" and continue to operate, but have instituted measures in place to prevent the spread of coronavirus - such as splitting work shifts, video conferencing, and allowing employees to work-from-home.
We've assembled some tips from industry experts on how to navigate this unusual time.
Frank Hurtte, founding Partner at River Heights Consulting, says - As distributors, we have two options available to us:
We can stand idly by and simply react to the situation. 
We can anticipate the situation, make some plans, and push forward.
How Industrial Distributors Can Reach Customers Working Remotely
In his article, Distributor Selling in the Wake of Coronavirus, Hurtte provides options for moving forward. He believes distributors must focus their efforts on helping customers who find themselves working from home or attempting to limit travel and exposure in some way. 
He states that it is important to understand your customer's unique situation.  They still need your products along with your advice and guidance. Many may be "going it alone" isolated from their coworkers and Hurtte provides great tips on how to reach your customers where they are now and how to use any extra time to boost business.
How Industrial Distributors Can Keep Their Employees Safe at Work
As an essential business, you may have many employees working on site and it's imperative to keep them safe and healthy.  OSHA has a handy guide on Preparing the Workplace for COVID-19.
How Industrial Distributors Can Use Insurance Options to Remain Financially Stable
Many distributors are wondering how to deal with the financial ramifications of this disruption. Thomas Stilip, Senior Partner at Stilip Business Law and owner of The Pneufast Company, provides guidance on insurance options and information on SBA Economic Injury Disaster Recovery Loans in his article for Industrial Supply Magazine, Is your business insured for COVID-19?
How Manufacturers and Industrial Distributors Can Secure Their Supply Chains
Distributors rely on manufacturers to get their product and it's no surprise that the coronavirus is impacting manufacturing, with production site shutdowns and travel restrictions. Dawn Werry, CMO for Chief Outsiders, says that this time is a great opportunity to look at your company's policies and practices. Use it as motivation to review your risk and adjust your risk mitigation plans, such as qualifying secondary suppliers for your approved vendor list. We suggest looking into inventory sharing solutions, like WarehouseTWO or buying groups that share resources, such as IDCO - The Industrial Distributor Cooperative.
In her article for Empowering Pumps, How Manufacturers Can Secure Supply Chains and Be Part of the Solution to the Coronavirus Crisis, Werry talks about how companies can focus on the continuity of their own business, their supply chains, and their ability to meet customer demand now.
Tips for Working Remotely and Retaining Your Sanity
Do you have employees that are working from home? Almost all of Tribute, Inc.'s employees are now working from home and communication is key. We are utilizing a handy app called Slack to better communicate and check in with each other. We created a "Water Cooler" channel within the app that allows us to chat about anything to keep our spirits up and our routine as normal as possible. Here are  some tips on how to prepare and thrive while working remotely.
via Harvard Business Review - 15 Questions About Remote Work, Answered
via Inc. - 23 Essential Tips for Working Remotely
And, finally, some tips on how to retain your sanity and distracting yourself from overwhelming worry by Well + Good.
These are crazy times but industrial distributors are a resourceful group who will weather this crisis and learn new and better ways to do business through it all.
Tribute, Inc. is a provider of ERP business management software for industrial distributors who provide value-add services.
TrulinX software can help businesses streamline operations and eliminate silos of information - an essential need when employees are working remotely. For information on our software, contact us or visit Tribute.com