It's Our Business to Help Distributors Achieve Greater Profit Margins
We know your needs are unique and not just any software can help you streamline processes, cut costs, increase profits, save time, stay competitive and most importantly – improve the ability to serve your customers. That is where Tribute's industry-specific software, TrulinX, shows its real value. Backed by 35+ years in your industry, coupled with a team with cumulative industrial distribution experience of more than 500 years, TrulinX was developed with your business in mind.
We've identified the specific tools a successful distributor needs to effectively run their business. Our customers drive our development process, and we evolve our product with features that align with their wants and needs. We know your business better than anyone else, we speak your language, and we are positioned to help your business gain an edge on the competition.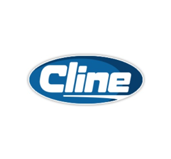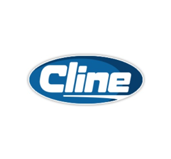 Our partnership with Tribute, Inc. is valuable. We like that they are big enough to service our business, but small enough to be nimble, solicit customer input and develop features to our specific needs.
Scott Cline, Cline Hose
Features and Benefits of ERP Software for Your Distribution Industry
Our industry-leading ERP distribution software is made with you in mind. At Tribute, we understand your unique requirements and have proven solutions built into every aspect of our business management software. The features of our industrial distribution software include: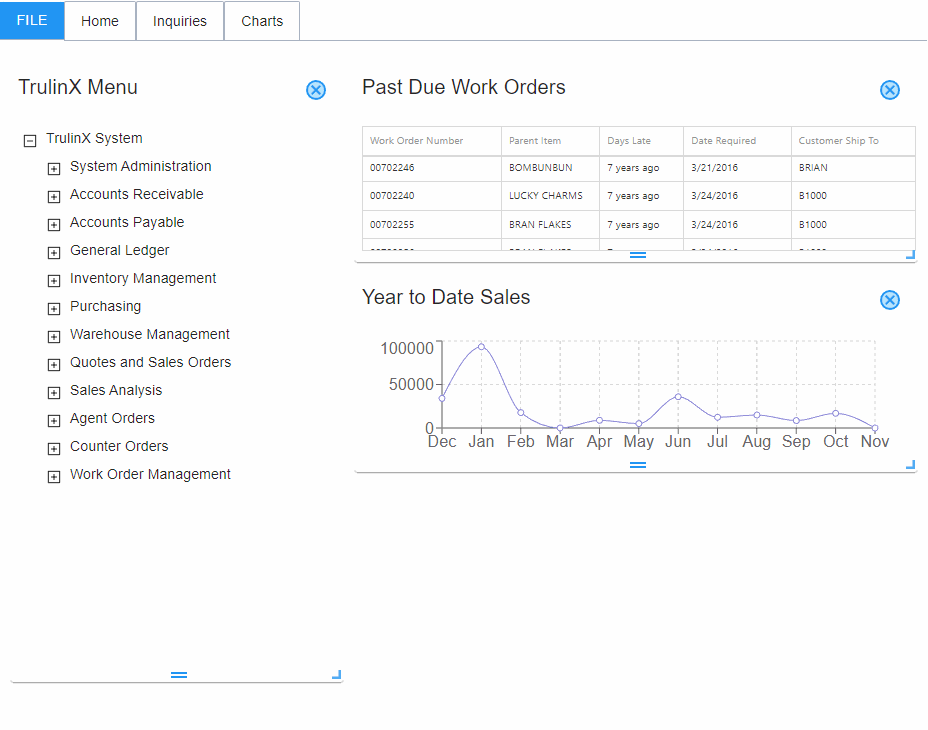 Production Management (NEW FEATURE)
In today's competitive business and labor environment, companies have to be ever more efficient. Production Management provides industrial distributors with powerful tools to manage scheduling and capacity planning at the machine/equipment level based on labor, materials cost and availability, equipment and more. By generating schedules designed around capacity levels, distributors can avoid production delays, keep the supply chain moving smoothly and be more efficient.
Quoting, Order Entry, and Purchase Processing
Every best practice distributor understands the importance of documenting any sales inquiry. With order entry, you can add a ticket to the quote to remind you to follow up with the customer. Plus, you can track which inquiries turn into sales, which sales were lost, and why. Enter orders on the fly and use our Next Step feature to convert a quote to an order with just the click of a button.
Counter Sales Feature
Counter sales can be very profitable, which is why our counter sales feature allows you to process walk-in orders, pickups, and phone orders quickly and efficiently. With multiple payments options and secure (PCI compliant) credit card processing, you can easily create quotes, process orders, conduct returns and exchanges, and provide customers with personalized receipts.
Inventory Management
Get a 30,000-foot overview of an item at any given time. The Inventory Management feature provides complete visibility company-wide on your items, enabling you to see open orders, available product at branches, pending purchase orders, item transaction history, quantity in external fabrication, and additional inventory metrics.
Bin Management
TrulinX's bin management is an optional feature that can be activated to track the bin location and quantity whenever stock items are moved. Additionally, you can move multiple items between bins within a location. If not activated, items will simply be tracked by location.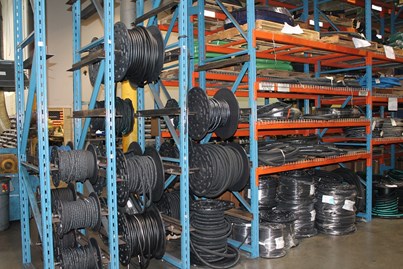 Warehouse Management
Improve speed and accuracy in your warehouse with TrulinX's warehouse solution. Our warehouse feature allows you to make on-demand inventory movements, revolutionize how orders are picked in your warehouse, route received inventory to the intended destination bin. Meanwhile, our cycle counting system allows for best practice inventory control.
Special Price Agreements (SPA)
Setup and manage SPAs and rebates with ease. With multiple options for calculating the Net Price Method and Starting Price Method, we give distributors the flexibility needed to manage SPAs from different manufacturers. Plus, the line information is easily imported and exported from Excel for reporting purposes.
Lot Control
The Lot Control/Batch/Heat tracking system in TrulinX helps distributors manage important information. From receiving to shipping, you can track lot assignment parameter, source, expiration date, lot, batch quarantine, and more.
Real-Time Business Activity Tracking
Get a real-time snapshot of your business and easily compare it to previous days/months/years. You will quickly get a pulse on your sales bookings, backlog, inventory position, receivables, and more. One easy click converts your data from bar to line charts.
Vendor Management
Create a comprehensive vendor report card to track vendor performance and ensure your vendors are complying with your shipping specifications. Our vendor performance management tools and built-in reports enable you to rate your vendors by different criteria as well as provide numerous SQL queries to further sort your data.
Bill of Materials (BOM)
When quoting an assembly, TrulinX allows you to perform tasks quickly and allow for substitutions or conversions of components on the fly. You can also expedite BOM components on purchase orders and include labor and/or burden to get a true picture of your costs.
Work Order Management
All of our dynamic and sophisticated inquiry screens allow you to drill down to every aspect of a customer's order history. You can move the columns to sort and filter in variety of ways, so you can find the information you need easily and quickly. A simple click of the reset button returns the query to its original format.
Service & Repair Management
With our easy and flexible user interface and a variety of routing options, TrulinX gives you a streamlined process for repairs on anything from floor jacks to cylinders. Keep track of estimated and actual costs on your service and repair business and route certain jobs to different locations and/or outside vendors.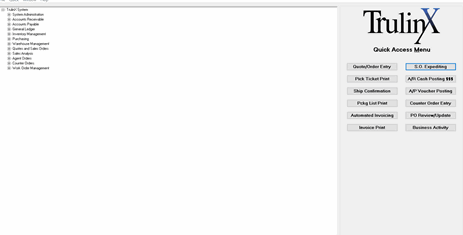 Full Integration with UPS WorldShip/FedEx
TrulinX is fully integrated with UPS WorldShip and FedEx. Need a quick status on a customer shipment? 5-10 seconds is all it takes to get into the UPS/FedEx system for tracking info and to secure a POD. This feature also enables you to look up orders in many different ways, such as Customer Name or Number, Purchase Order, Invoice Number, Ship-to Location, etc. We also use ProForma Invoices for International Shipments.
Discover the TrulinX Difference
Ready to increase the efficiency, productivity, and profitability of your distribution business? Call (800) 874-2883 to get in touch with Tribute today or fill out a form to request a free demo of our TrulinX software.