Tribute, Inc. to Host 35th Annual User's Group Meeting in June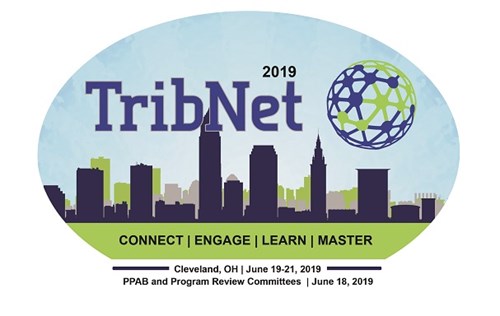 Tribute, Inc. will be holding their 35th annual user's group meeting, TribNet, June 19th-21st at the Cleveland Marriott Downtown at Key Center.
The meeting will feature guest speaker, Ryan Morgan, VP Digital Marketing at Aztek, a web design and digital marketing company.  
Tribute's platinum partner this year is Aldrich Web Solutions, a provider of integrated e-commerce apps and websites for distributor ERP systems. Aldrich Solutions' platform, WebAlliance E-Commerce, integrates with TrulinX to provide customers an online sales channel made specifically for the distribution industry.
The two and a half day conference will be packed with training sessions on both TrulinX and Tribute Software systems and many networking opportunities and customer-led panels for the users.
The ability to talk with other users of the software and meet Tribute staff face to face is an invaluable benefit of attending the conference.
The program review boards will meet to go over and rank customer project submissions determining the direction of the development teams' work for next year. This system allows Tribute's development teams to respond nimbly to changes in the industry focus on projects that are relevant to the user base.
Many of Tribute's vendor partners will be there to highlight their products and services. Tribute is proud to partner with the following vendors:
Aldrich Web Solutions - integrated e-commerce apps and websites for distributor ERP systems
Datto - Total Data backup protection
Enlighten.Net - Document management and Search Integration Solutions
Scantron Technology Solutions - a leading provider of IT services and solutions for companies across the United States
Informa Software - Modular document management, forms and workflow software
Rubber Tree Systems - Sales Force Mobilization and Analytics software for ERP
Tour de Force - a fully functional mobile CRM/SFA solution integrated with Tribute and TrulinX software solutions
WarehouseTWO - North America's leading inventory-sharing solution for independent industrial wholesaler-distributors
WEX (3Delta Systems) - Credit Card Integration and Secure Payment Services
Along with informative sessions and networking, TribNet members will enjoy visiting our hometown city of Cleveland with great entertainment, fine dining establishments and microbreweries along the riverfront and downtown communities.
Tim Reynolds, president of Tribute, Inc., and the staff of Tribute look forward to seeing customers and vendor partners this June and catching up on what's new in their lives and in their businesses.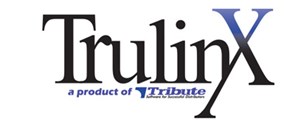 Tribute, Inc. is a provider of business management software for hydraulic, pneumatic, process control and automation distributors who provide design and fabrication services. Click for more information about TrulinX, our SQL-based software designed specifically for complex fabrication projects.