Tribute Customer Spotlight: Pearse-Bertram LLC

Pearse-Bertram LLC, one of the largest and most experienced control and automation distributors in New England,  was formed in 2006 as a joint venture between two well known and successful distributors: Pearse-Pearson and Bertram Controls.
Each had been long recognized as independent distributors that provided exceptional products and services to their respective markets of Industrial Automation/Motion Control, Instrumentation/Process Control, and Contract Manufacturing and Assembly.
The combined resources allow Pearse-Bertram to provide their customers with a much more comprehensive selection of products and even better service.
Pearse-Bertam Offers Wide Selection of Products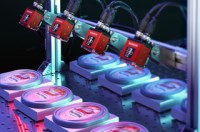 Pearse-Bertram carries a wide selection of suppliers for the hydraulic, pneumatic, electrical, motion control, safety, instrumentation and process control marketplace. Everything from actuators and cylinders, hose and tubing, PLC's and power transmission equipment, valves to vacuum pumps and blowers, to light towers and machine guarding products.
Offering Integrated System Solutions via Streamline Division
While anyone can sell you products, they also integrate all of the various products to provide cross-technology, fully integrated system solutions. Their Streamline manufacturing division can assist you with the design, build, test, install, and start-up of any sub-system or sub-assembly of your electrical, pneumatic, process or hydraulic equipment.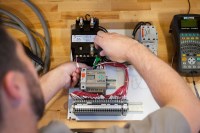 Streamline is Pearse Bertram's newest division, specializing in contract manufacturing and assembly. Leveraging the buying power of Pearse Bertram with its long history of design, assembly, and testing experience, Streamline offers OEMs customized start-to-finish assembly.
Pearse Bertram is an authorized distributor for some of the premiere automation manufacturers in the world. From high end electrical components and pneumatic motion control products to hydraulic components and power units, they have you covered.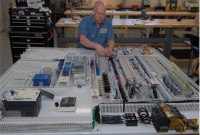 Emphasis on Quality and Service
Pearse-Bertram's emphasis on quality and service has earned them ISO 9001-2008 Certification by TÜV Rheinland and Dock-to-Stock certifications with some of their key customers.
Utilizing TrulinX software by Tribute, Inc. since 2008 to grow their business efficiently, Pearse-Bertram has expanded their offerings and services, allowing their customers to go to market faster and out perform the competition.
Pearse-Bertram LLC
22 Tobey Road 
Bloomfield, CT 06002
Voice: (860) 242-7777