The NFPA Provides a Wealth of Benefits to those in the Fluid Power Industry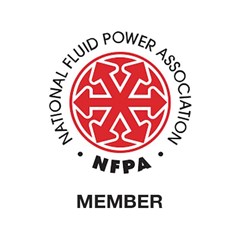 Are you a member of the National Fluid Power Association (NFPA)? If you're in the fluid power business, there are a number of reasons why joining this organization is beneficial.
One of the primary benefits to membership in NFPA is the access to current market data and reports on the fluid power industry.
Over the years, NFPA has brought a variety of leading indicators for the fluid power industry to their members' attention through their market data and reports.
Several leading indicators include:
Total U.S. Industrial Production
Purchasing Managers Index (PMI)
Durable Goods New Orders
Retail Sales Excluding Autos
NFPA's State of the Fluid Power Industry Survey (SOFP)


Why use leading indicators?  Leading indicators can be key pieces of information to assist you in your company's strategic planning process. A reliable leading indicator allows your business to anticipate changes in the industry before they actually occur, giving you the competitive advantage.
What is NFPA's SOFP?  This monthly opinion-based survey is conducted within their manufacturer and distributor membership and includes seven multiple choice questions concerning the current and future state of the industry that are compared to previous benchmarks. Results are shown in both a percentage and indexed format, much like the Purchasing Managers Index (PMI).
Why is SOFP a leading indicator? Analysis performed on the SOFP data revealed that there is a high correlation between SOFP data and NFPA's fluid power industry data available in NFPA's Confidential Shipment Statistics Report (CSS). Both data sources follow a similar pattern, with the SOFP data leading the CSS data by three to five months depending on which combinations of data you use. Such a high correlation means that the SOFP data is a very reliable leading indicator for fluid power industry data in CSS.
NFPA also holds an annual member conference that provides informative sessions and speakers on diverse topics to provide solid takeaways for companies throughout the fluid power supply chain. The conference is scheduled for March 5-7 at the Montage Laguna Beach in sunny California.
Click link for a list of the many benefits of membership in NFPA, including workforce development programs.
Tribute, Inc. is a member of NFPA and provides ERP software (TrulinX) for industrial distributors and system integrators in the fluid power, motion control and related industries.