NFPA Looks Ahead at the State of the Fluid Power Industry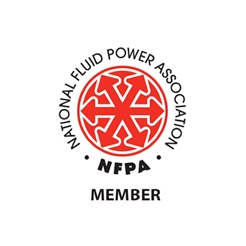 The National Fluid Power Association (NFPA) has new publication on what the Fluid Power industry will look like in five years - the 2019 NFPA Technology Roadmap: Improving the Design, Manufacture and Function of Fluid Power Components and Systems. 
The purpose of the Roadmap is to provide NFPA member companies and their research partners with an industry-wide consensus regarding the pre-competitive research and development needs of the fluid power industry.
It identifies the following eight broad capability improvements for the fluid power industry to tackle in order to meet the future needs of its customers and expand fluid power into new customer markets:
Improve fluid power control systems (including through electrification)
Monitor, gather and use data generated from working fluid power products to add value
Provide greater fluid power expertise
Improve fluid power's reliability and durability
Increase fluid power's energy efficiency
Increase fluid power's power density
Reduce the environmental impact of fluid power components and systems
Reduce lead time for fluid power components and their control elements
For each of these capability improvements, the Roadmap also identifies a set of research targets that quantify or otherwise describe successful strategies for pursuing advancements in these areas. Organizations that wish to pursue projects of importance to the fluid power industry should seek alignment with these research areas and targets.
The Roadmap is a tool that can be used, with permission obtained from NFPA, by organizations that wish to pursue projects of importance to the fluid power industry. These organizations include both research institutions and companies across the fluid power supply chain. By aligning their activities with the challenges, objectives, and proposed projects described in the Roadmap, they will all play a role in positively shaping the future of fluid power technology.
The 2019 NFPA Technology Roadmap can be downloaded after a brief registration process from: https://www.nfpa.com/home/workforce/Fluid-Power-Industry-Roadmap.htm
Membership in NFPA also provides a wealth of industry data and market resources. To see the resources available to you as a member, click here.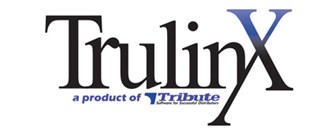 Tribute, Inc. is a member of the NFPA and is the premier provider of ERP business management software for industrial distributors in the fluid power, motion control and automation marketplace. TrulinX by Tribute, Inc. is specifically designed for industrial distributors that provide fabrication and system integration services. For more information, contact us or visit Tribute.com