ISA publishes updated Automation Network Selection Reference Manual
Are you in the automation industry and design and fabricate automation systems?
Automation networks have changed quite a bit since the last ISA Automation Network Selection Reference Manual was published.
Ethernet has become dominant at the base network layers as well as with several application/user layers, and wireless now carries traffic previously assigned only to the wired Ethernet network.
The third edition of Automation Network Selection: A Reference Manual can help you make better decisions about the selection of equipment and communications networks. The book is authored by recognized automation expert and ISA Life Fellow Dick Caro.
Caro, who serves as principal of an industrial network consulting and professional services company, says an updated edition of his popular book was needed to help bring clarity to a marketplace marked by a rapidly increasing number of automation networks.
For more information on the revised manual, click here.
To read about ISA's intensive Automation & Control Training Boot Camps, click here.
+++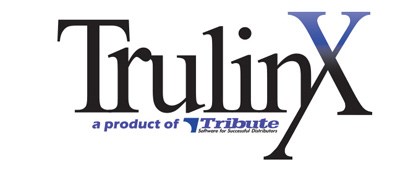 Tribute, Inc. is a provider of business management software for industrial distributors who provide design and fabrication services for the automation and fluid power industry.
Click for more information about TrulinX, our Windows-based product designed specifically for complex fabrication projects and to see some of our video testimonials.
Rev 1/21/20