Industrial Distributors: Power Purchase Order Processing with Informa's ImageQuest for TrulinX
You are invited to join Tribute, Inc. and Informa Software on Thursday, April 2nd, for a 30 minute presentation on how you can implement Purchase Order Automation with TrulinX ERP software for industrial distributors.
Informa's ImageQuest for TrulinX uses a modular design that offers capture, storage and workflow capabilities for all of a distributor's files such as: technical specifications, product images, spreadsheets, POs, packing lists, and more.
Whether you are looking to archive old documents, insure regulatory compliance, improve inefficient manual processes, reduce storage costs, protect against natural disasters or simply find documents and related information faster, ImageQuest's integration with TrulinX provides the features you need most at a price that's affordable for any budget.
Informa's ImageQuest TrulinX Edition for Purchase Order Automation is an expansion beyond Informa's ImageQuest for TrulinX document management and signature capture solution and provides a full purchase order processing solution to help TrulinX organizations overcome the cost, time, and errors associated with manual data entry. 
Purchase Order Automation includes:
Capturing incoming customer purchase order data
Capturing full header information (customer name and ship to, date, PO number, required date)
Line item details
Document archival  
Data is validated against TrulinX customer information and TrulinX catalogs, including customer-specific SKUs 
Natively integrates with TrulinX for seamless import of website orders  
Once configured, provides automatic capture, storage and upload of customer purchase orders in TrulinX
Reserve your spot for the webinar and see these key features demonstrated:
Purchase Order Capture with Informa Advanced Capture
Integration with TrulinX
Purchase Order archival with Informa ImageQuest   
The presentation will be followed by a Q&A session focused on not only this solution, but the full Informa for TrulinX solution.  The 30 minute webinar will be held Thursday, April 2nd at 2 PM Eastern / 11 AM Pacific.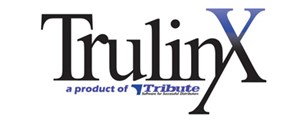 TrulinX ERP software by Tribute, Inc. is designed to meet the specific needs of industrial distributors that provide value-add services.  Tribute, Inc. is headquartered in Ohio and provides 100% US based support. For more information on our software and services, contact us or visit Tribute.com