Do you sell parts or solutions to your OEM customers?
Does your OEM customer view spare parts as a revenue stream? Solution sellers should know the answer to this very simple question.   
Frank Hurtte, founding partner of River Heights Consulting and past president of the Association of High Technology Distribution (AHTD), says that many distributor sales teams have never fully explored the question. 
In their daily struggle to get parts specified, solve technical issues and at times baby-sit orders flowing from the customer, they overlook an opportunity to move up the supplier food-chain. 
You need to understand how your OEM customer views spare parts.  Are they a profit center, source of service revenue, or just a hassle they would like to dispense with?  All three of these have opportunities for you to help them build their business. 
In his article, Are You Doing Business with OEMs?, Frank Hurtte challenges distributors to view how they sell to OEMs and how to change their perception of being a spare-parts supplier to a Value-Add solution provider.
Click here to read the complete article in The Distributor Channel.
+++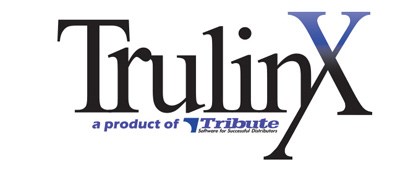 Tribute, Inc. is a provider of business management software for industrial distributors who provide design and fabrication services for automation solution providers. 
Click for more information about TrulinX, our Windows-based ERP software designed specifically for complex fabrication projects.