Check out the Free Pump Modeling Software from the Hydraulic Institute
The Hydraulic Institute, a global authority on pumps and pumping systems, offers some handy and free software tools for those in the pump industry.
P•SMART is an easy to use, hydraulic simulation tool. Its unique value is to help engineers visualized the interaction of different components with the overall hydraulic system by utilizing Hydraulic Institute Standards and many other industry recognized standards.
Engineers can also use P•SMART to size pump, pipeline, control valves and orifices. Plus, P•SMART has many reports that can be generated to share the hydraulic simulations with colleagues.
PSIM 2 - This tool will model pump system behavior and demonstrate the impact of operational and design tradeoffs on system performance and energy usage for centrifugal and positive displacement pumping systemsfast simulation allows repetitive simulation runs and significantly shortens the design cycle.
PSAT - The Pumping System Assessment Tool is a free online software tool to help industrial users assess the efficiency of pumping system operations. PSAT uses achievable pump performance data from Hydraulic Institute standards and motor performance data from the MotorMaster+ database to calculate potential energy and associated cost savings.
PreScreening Tool - This tool  helps identify the highest priority pump improvement opportunities and supports a broad or narrow audit search for improving overall pump efficiency. It also supports engineers in gathering specific data from the field in assessing pump symptoms associated with inefficient energy consumption, high maintenance costs, and other problems and failures
The Hydraulic Institute also offers a great series of webinars, e-learning courses, and guidebooks for educating your staff on pump systems. 
HI develops comprehensive pump standards, guidelines and guidebooks and serves as a forum for pump industry information and collaboration through volunteer participation and at pump conferences.
HI standards cover pump design and applications, installation, operation and maintenance, pump testing, definitions and nomenclature and address such topics as allowable vibration, pump efficiency, nozzle loads, pump piping, viscosity correction and more.
+++
T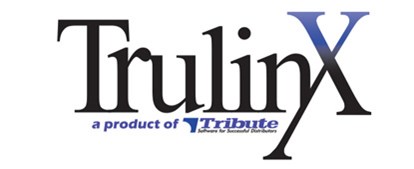 ribute, Inc. is a provider of business management software for pump and sealing distributors who provide design and fabrication services.
Click for more information about TrulinX, our Windows-based ERP software designed specifically for industrial distriburtors who build complex fabrication projects.