6 Ways to Celebrate Fluid Power Professionals' Day
The Fluid Power Society has teamed up with industry organizations to promote and celebrate fluid power professionals with the ongoing celebration of Fluid Power Professionals' Day – June 19th.
Also involved in this endeavor are the National Fluid Power Association (NFPA), the Fluid Power Journal, and the Canadian Fluid Power Association (CFPA).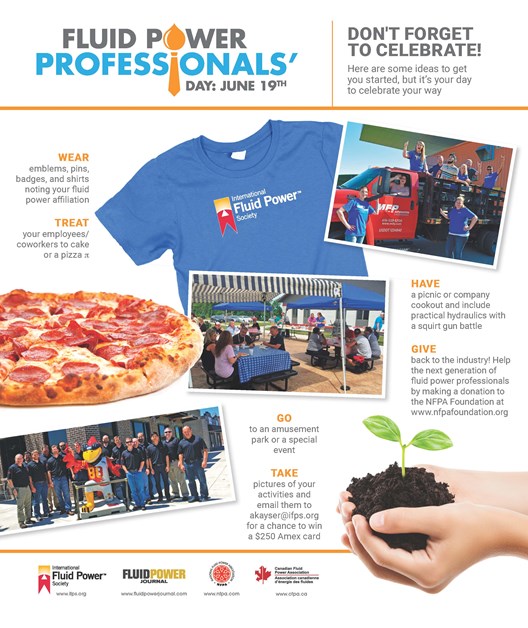 This year marks the sixth anniversary and these organizations suggest taking the time to celebrate with your friends and colleagues in the industry.
A few suggestions on how to celebrate the day; however, it's
"YOUR DAY TO CELEBRATE YOUR WAY!"
Wear emblems, pins, badges, and shirts noting your fluid power affiliation or organization.
Treat your staff/co-workers to lunch.
Plan a picnic or company cookout – include practical hydraulics with a squirt gun battle!
Take your employees to an amusement park or raffle off an admission ticket.

Give back to the industry!

Help the next generation of fluid power professionals

by making a donation to the Fluid Power Educational Foundation or to the NFPA Foundation (www.nfpafoundation.org) to help support individual scholarships for students entering the fluid power industry and help build more fluid power educational resources at 2- and 4-year colleges and universities. If the fluid power industry has supported you in your career or business, please consider support of your industry by giving back and paying the generosity forward through a donation.
TAKE pictures of your activities and e-mail to akayser@ifps.org for a chance at a $250 AmEx card!
For more information on the photo contest in celebration of Fluid Power Professionals Day, click here.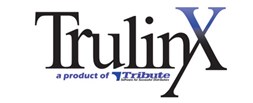 If you're a fluid power distributor looking to upgrade your ERP business management software, look at the benefits of TrulinX software by Tribute, Inc.