11 Ways Industrial Distributors can Measure Their Branch's Operational Success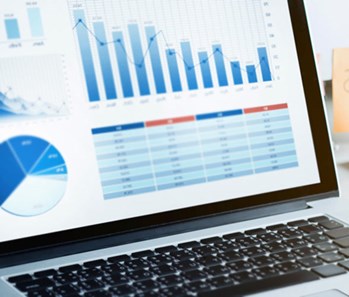 Businesses are growing quickly in this prosperous economy and that means that companies may be adding branches and their managers may be thrown into the new role with little preparation.
Jason Bader, principal of The Distribution Team, says that it doesn't have to be this way. A great deal of fear can be alleviated by simply giving the new manager a set of measurements to monitor branch performance. And as the saying goes, you can't manage what you can't measure.
Bader's scorecard as he calls it in his article, Branch Scorecard, is a simple set of measurements that will help the new manager recognize, diagnose and correct problems before they get too far off course.
Following are some metrics Bader suggests each branch manager measure for optimal performance:
1. Gross Margin Dollars per Day
Bader suggests focusing on what he considers the most important sales criteria, gross margin dollars, and to do this daily so it is easier to digest and correct.
2. Gross Margin Dollars per Order
This metric helps the team drive toward larger orders. According to Bader, most wholesale distributors require at least $50 to process an order all the way through payment, so this metric ensures that you are staying ahead of costs. Start looking at ways to round the customer up to larger package sizes. Simple comments such as "Did you know that we have a quantity break at 50?" or "Did you know these fittings come in packs of 20?" can drive behavior.
3. Gross Margin Percentage
Distributors can improve this figure if they understand how to use strategic pricing models. Profitable distributors constantly monitor their GMP and enact steps to improve profit margins such as: setting up price discounting schedules, the ability to work with vendors on Special Pricing Agreements and/or Rebates, recouping inbound freight costs, lowering operating expenses, and carefully monitoring labor and burden on fabrications. Joining an industry cooperative to lower buying costs (like IDCO - the industrial cooperative for hydraulic & industrial hose distributors or AgoNow for lower cost industrial tools and supplies) can increase your GMP.
4. Line Items per Order
Bader says that improvements in this metric can really drive dollars in the door. Just telling the manager to get their team to add-on sell is too simplistic, so you'll need to help them develop a plan. Review the highest hit items and have team members make a list of complementary items. Complementary item review should be a regular part of inside sales team meetings.
5. Number of Customers Exceeding $500 in Gross Margin Dollars per Month
Bader suggests using this metric to ensure that you're working with a wide variety of customers and that you don't have all your eggs in one basket - just in case your primary customer stops doing business with you for some reason.
6. Monthly Gross Margin Dollars per Employee
Figure the optimal gross margin dollars per employee and then monitor this metric to help you gauge when to add or reduce staff.
7. Customer Service Percentage
This metric is measured by comparing the number of line items shipped complete versus the number of line items ordered. The higher the percentage, the happier and more loyal the customers. Joining an inventory-sharing service like WarehouseTWO (and having it integrated with your ERP for ease of searching) can increase this percentage by making additional stock available.
8. Number of Backorders in your Top Items
A key metric on the most popular items (Bader suggests the top 200) to help you make sure you're adequately stocked on the items your customers are most likely to order.
9. Inventory Turns
A measurement of stock sales at the branch, not all sales, to get a handle on the investment made in that location.
10. Unproductive Inventory Percentage
This metric incorporates both the inventory that has been classified as dead and the surplus on hand. Both of these kill operating performance. Bader states that most distributors carry at least 35% more inventory than they need to provide superior customer service. If you focus on rightsizing the inventory, you may not need to upsize the branch.
11. Days to Pay
Bader states that although this performance metric isn't always handled by the branch manager, it can be a good indicator of the relationship between the sales team and the customer. Accounts receivable performance is driven more by relationships than it is by the customer's ability to pay. 
Bader suggests having your branch managers monitor these metrics, but you can certainly add other measurements more specific to your business. He states that in order to really make it effective, you will have to invest the time to help them establish goals and teach them how to course correct. 
How ERP Software Benefits Operational Success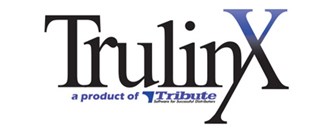 Can you obtain these numbers easily? TrulinX, an ERP business management software for industrial distributors, can help you keep on top of your business by the many reports and SQL queries that come with the software. Know your critical inventory, sales, and accounting metrics quickly with the TrulinX Business Activity screen. Access to numerous reports, queries, audit logs, and other analytics tools will keep your managers on top of their operation and create customer loyalty.
Upgrading to an ERP software package designed for industrial distributors that provide fabrication services, like TrulinX, will ensure you operate efficiently, service your customers well, and stay ahead of your competition.
The Distribution Team has been helping industrial distributors become more profitable by improving operational efficiency and enhancing their business since 2003 and is the only Gordon Graham™ approved consulting firm.