What Did You Do During Your Quarantine?
Guest Post by Frank Hurtte, founder of River Heights Consulting
---

Chances are you're either working from home or business is a bit slower during this pandemic. If so, you probably have a little more time to do some initiatives that you've normally put aside.
Distribution industry expert Frank Hurtte suggests that you use this time to figure out what can make you a better distributor. In his post in The Distributor Channel, he asks what can you learn that would:
Improve your ability to expand your contacts at existing and new accounts?
Make you more valuable to your customers?
Endear you to your suppliers?
Allow you to be more effective when the quarantine is over?
Position you as a more valuable member of your team?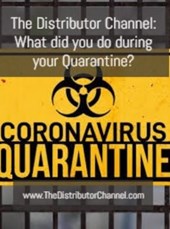 Read his article for great suggestions for things to do while under quarantine that can streamline your day, plus help the sales and marketing of your products and services.
Frank Hurtte combines the battle scars of 28 years of front line "in the trenches" experience with over 13 years of service to knowledge-based distributors and their manufacturer partners. He is a renowned industry speaker and has presented at Tribute's User Group meetings and is the author of many books on the distribution, including his latest, Plan on Breaking Through: Customer-Based Strategic Planning For Sellers.
---
Tribute, Inc. is a provider of ERP software for industrial distributors that provide value add services in the fluid power, motion control, and automation industry. For more information on TrulinX business management software, contact us or visit Tribute.com