Want your kids to learn about Nuts, Bolts and Thingamajigs?
Want to get kids interested in the nuts and bolts of the manufacturing industry? Nuts, Bolts & Thingamajigs (NBT), the foundation of the Fabricators & Manufacturers Association, has published a list of manufacturing summer camps for kids ages 12-16.
NBT provides grants to community and technical colleges to enable the production of camps that range from robotics to 3D printing to automated fabrication.
There are quite a few camps aimed specifically at girls such as GADgET, Girls in the Shop, and Manufacture U! for Girls.
Campers design and build a product experiencing the start to finish satisfaction of creating something they can show off with pride. Throughout the process, they learn how to do CAD design and operate various kinds of manufacturing machinery under the close supervision of expert manufacturing trainers.
They will also tour local manufacturing facilities learning what kinds of jobs exist, what skills and training are required, and how those businesses developed.
They will have the opportunity to hear directly from local manufacturing company owners how they started their businesses, applying basic entrepreneurship principles to understand how a single product idea becomes a business.
Summer camps have been a successful way of introducing middle- and high-school students to the fascinating, high-tech career choices available to them in today's automated manufacturing industry. For more information on NBT's summer camps and student resources, including career opportunities and manufacturing in your hometown, click here.
+++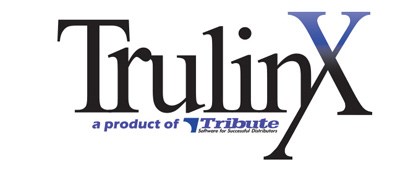 Tribute, Inc. is a provider of business management software for industrial distributors who provide design and fabrication services.
Click for more information about TrulinX, our Windows-based ERP software designed specifically for complex fabrication projects.
Photos courtesy of the NBT Foundation.