Vendor Rebates: Don't Leave Money on the Table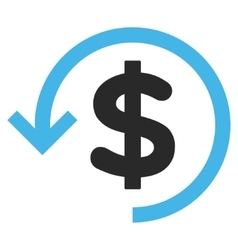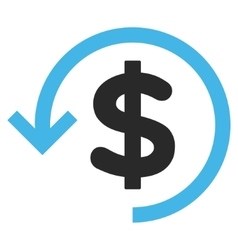 Today's industrial distributors face competitive pressures to reduce costs and maintain good working relationships with their suppliers.
Many distributors have established rebate programs with major suppliers in order to sell items at, near, or even below cost to premier customers and still recoup a reasonable margin by receiving a rebate from the supplier.
In their 2016 study, Wholesale Distribution Disrupted, Deloitte Consulting found that many distributors had a significant source of gross margin leakage in their management of vendor rebates.
Deloitte stated that, with the typical distributor EBIT margins of approximately 6% and rebates ranging from 5-10%, it was no exaggeration to say that effective rebate management can make or break a distribution business and that successful distributors manage rebates as a business.
They recommended that distributors invest in technology to maximize rebates/incentives across manufacturers, reduce rogue spend, track compliance, thereby ensuring earned rebates are captured, and empowering the organization with insights (i.e., true net/net cost comparisons) to negotiate more effectively with suppliers.
The successful management and tracking of vendor rebates is essential for distributors looking to collect every dollar and maintain a good profit margin.
Without the right ERP software, distributors can spend countless hours collecting, formatting and sending rebate information to their suppliers. Time that could be spent proactively selling product instead of ensuring the collection of rebate dollars.
What Type of Rebate System does your ERP Software Provide?
Most inventory management software systems have a simplified vendor rebate program, allowing the user to set up rebates in a number of rebating methods. This works if you have a monolithic rebate system, but if you have several suppliers providing rebates or you do a lot of value-add work, you'll run into trouble tracking all your rebate opportunities.
Items that qualify for rebates may be used in complex assemblies and thus be difficult to track and manage, resulting in loss of revenue for the distributor.
TrulinX, by Tribute, Inc., has a sophisticated rebate system designed for today's value-add distributors that need to track every component in every assembly flowing through their warehouse.
TrulinX offers five rebating methods:
Percentage of replacement cost - The rebate is applied as a percentage of the vendor replacement cost assigned to the item.
Percentage of vendor list price - The rebate is applied as a percentage of the vendor's list price for the item.
Percentage of order price - The rebate is applied as a percentage of the sales order list price for the item.
Guaranteed margin percentage - The rebate is applied as needed to raise the margin percentage on the item to a guaranteed percentage.
Fixed - The rebate is applied as a fixed dollar amount for the item
How Does Your Software System Apply the Rebates?
Does your ERP software system allow you to set up rebates in a flexible manner to meet vendor Point of Sale reporting requirements? In TrulinX, rebates are applied using two main categories:
By Customer
By Customer Ship-To
The Customer Ship-To category allows distributors to be able to track rebates for large customers with multiple branch locations. These two categories are then subdivided into specific groups that apply the rebate by the following:
Item
Vendor and/or Vendor Product Category
Wildcard
Rebates can be tracked by a single item or by the vendor product line. Wildcards are rebate records created for a specific customer ship-to location and item numbers which all start with the same characters. This is especially useful for certain kinds of Eaton rebates.
Tracking Rebate Items in Complex Assemblies
Does your ERP software system allow you to apply rebates at the item level, even within a complex assembly? Or do you have to search through the parent items to find the individual components that get rebates?
In TrulinX, rebates are applied at the component level for any complex assembly (e.g. power units, custom panels), whether the assembly is shipped to the customer or built to stock. When a stock item is later sold to a customer, the rebates are applied when the invoice is generated.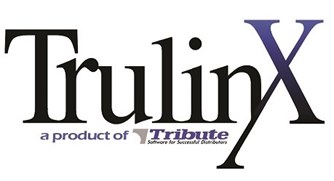 Creating Vendor Rebate Reports
The ability to track rebates isn't useful unless you are able to report them to the supplier in a timely manner and in the correct format, which is essential to collecting the rebates.
TrulinX provides the ability to create a Point of Sales Report to export your sales data. The report can be run for a single vendor, vendor product category or location, or for all vendors/vendor product categories and locations.
POS Reports for your suppliers can be scheduled to run automatically by the TrulinX system, without having to manually start the report each time.
Rebate Reporting Formats for Specific Vendors
Tribute partners with fluid power manufacturers to streamline their distributors' purchase order, rebate, reporting and pricing update processes. TrulinX has features to facilitate the collection and transmission of inventory and rebate data for the following manufacturers: Bosch Rexroth, Eaton Corporation, Garlock Sealing Technologies, Gates Corporation, Pall Corporation, Parker Hannifin and Sun Hydraulics. 
Why TrulinX is Best Choice for Industrial Distributors that Participate in Rebate Programs
In today's competitive environment, maintaining a healthy profit margin is difficult. Your ERP software should be streamlining many tasks that would normally take hours or days to do - like rebate and POS reporting.

Don't let an antiquated inventory management system stand in the way of collecting all the rebate dollars due your organization and keep in good standing with your vendor partner. 
For more information about TrulinX, contact us or visit Tribute.com