Tribute Customer Spotlight: K.R. West Company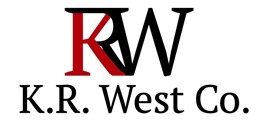 K.R. West Company, located in Kaukauna, Wisconsin, is a value-add distributor of hydraulic and pneumatic components and systems. Founded in 1980 by Ken and Sharon West, K.R. West is known for their specialization and technical expertise in the custom design and building of power and control units as well as stocking hydraulic and pneumatic components.
Specializing in the following industries: foundries, die casting, paper mills, dairy, machine builders, wood processing, and automotive, they provide components, systems, engineering, trouble shooting, and start-up assistance. 
A top distributor of Milwaukee Cylinder, Monnier, and Wandfluh Hydraulics, K.R.West Company also carries a wide variety of products by Stauff, Continental Hydraulics, Murr Elektronik, Norgren (Herion), Hallite, Rectus, Enerpac, Eaton Aeroquip, Brennan, and more. Click here for the K.R. West product line.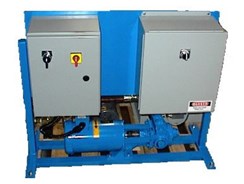 Their son, Doug, took the helm as president when Ken retired in 1993. Doug spent the beginning of his fluid power career as a salesman for foundries, die cast, paper mills, and food processing plants.
He provided onsite technical support on hydraulics, pneumatics, and motion control and did some system design of power units, power arm lifts, and motion control units. It's this technical experience and know-how that he brings to K.R. West Company.
Providing Custom Designed Power & Control Units and much more
K.R. West can design and build just about any type of power unit to fit your custom needs from simple hydraulic units to low profile units, tandem power units, compact units, air driven units, double pump units and more.  Click here to see some of the many system design, component repair, hose assembly fabrication and other services they provide.
They also have the ability to build simple to sophisticated custom control units, plus filtration and lubrication units. They work with their customers for complete machine integration and can do in-house work, as well as contracting, for controls. 
K.R. West also has a service counter where customers can bring in repairs, request for hose assemblies, and purchase parts. Common repairs include hydraulic and pneumatic cylinders, hydraulic valves, air valves, hydraulic pumps, and proportional valve configurations. They stock pumps, cylinders, filtration units, valves, couplings, process sensors, electrical connection systems, hydraulic & pneumatic seals, and pneumatic tubing.
A Tribute, Inc. customer since 2004, K.R. West has utilized TrulinX software to run their business efficiently and profitably and offer premium customer service to their clients.
You can find K.R. West on LinkedIn, Facebook and Google+. 
K.R. West Company
909 Hyland Ave.
Kaukauna, WI 54130
920-766-0113
www.krwest.com