Tribute Customer Spotlight: Florida Seal & Rubber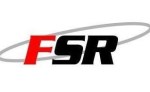 Florida Seal & Rubber, based in Tampa, started in 1978 as a joint venture with Parker Seal Group, supplying product solutions to original equipment manufacturing companies.
With a great work ethic and a commitment to exceed customer expectations, the company quickly expanded its customer base to become a worldwide supplier of sealing solutions.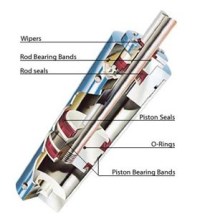 Experience and Certification = Quality Products
Sales team members average a 16+ year tenure in the sealing industry and work as technical specialists. They are trained to understand specific industries' product demands and logistic requirements to include engineering technical support and EDI (electronic data interface). They attend certified technical training schools and are participants in the company's ISO 9001:2015 quality platform.
Florida Seal & Rubber specializes in sealing solutions for the following industries: Life Sciences, Defense, Aerospace, Industrial, Energy, Food & Beverage, and Fluid Power, among many others.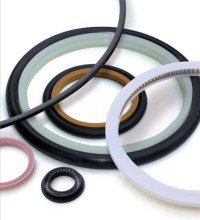 Their products include: Backup Rings, Composite Seals, Custom Rubber Products, Custom Molded, EMI/RFI Shielding, Extrusions, Gaskets, Hydraulic Seals, Metal Seals, Molded Shapes, O-Rings, Packings, Rotary Seals, Sheet Goods, Teflon Seals and Thermal Management products.
FSRs Engineering Assistance Helps You Find the Optimum Solution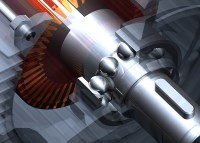 FSR offers engineering assistance and the following services: e-commerce, VMI (vendor managed inventory), automated remote order entry, bin management, engineering technical support, logistics and asset management, quality assurance & control; and value-added services like Dock-to-Stock, product integration, custom kitting, custom labels and barcoding.
All FSR products come with a registered Certificate of Conformance from the factory to ensure that you are getting a genuine part. Florida Seal & Rubber is a Sealing Technology Center for Parker Seal Group and highly recommends Parker compounds.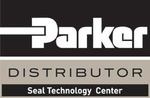 If Parker is not the right solution for your product demands, Florida Seal & Rubber has technology associations with other suppliers to meet your product design and total cost of ownership needs. Some of their other trusted suppliers are  Garlock, Kalrez, JaBar, and Mid-Atlantic Rubber.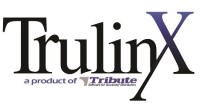 Using TrulinX to Grow Successfully 
Florida Seal & Rubber has been utilizing TrulinX business management software by Tribute, Inc. since 2008 to run their business efficiently and with a focus on continuous improvement. Their mission is to provide superior quality products and services that consistently exceed their customers' expectations.
You can find Florida Seal & Rubber on LinkedIn and Facebook. Sign up for their monthly newsletter here.
Florida Seal & Rubber 
800‐282‐1601
www.flaseal.com