Trelleborg Introduces New Area & Volume Calculator Mobile App
Trelleborg Sealing Solutions has mobile app for easily calculating the area and volume of predefined geometric shapes
This new mobile app allows users to select a shape and sub-shape, or search through the built-in collection by entering the first few letter of the shape you are looking for.
When selected, the formula used to calculate the area or volume is displayed and parameters can be entered in a range of metric and imperial units.
Features at a Glance:
80+ geometric shapes available.
Swipe through categories and shapes to select or type to search directly.
Have the radius, but not the diameter? No problem, the Area Volume Calculator (AVC) has various calculation methods to meet the requirement.
Choose from metals, wood, liquids and more. Fill your shape with Almonds, Aluminum or any one of 1500 materials to calculate the weight.
Information on the definition of the shape and the formula used for calculation is also provided.
Calculate the volume directly or start with the area of a 2D shape and then select an associated 3D shape to get the volume.
The calculations can be carried out in a range of Metric, Inch (UK) and Inch (US) units, and from millimeters to miles.
Shapes are well illustrated and labelled making the app easy to use and understand.
The app is compatible with iPhones, iPads and Android devices. For more information on Trelleborg's mobile apps and tools, click here.
+++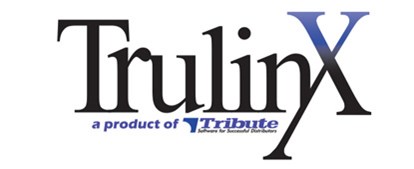 Tribute, Inc. is a provider of business management software for industrial distributors who provide design and fabrication services for sealing and fluid handling solution providers. Click for more information about TrulinX, our Windows-based product designed specifically for complex fabrication projects.