Tolomatic Introduces Handy iPad App
Tolomatic, a manufacturer of innovative linear products, has an iPad app that provides instant access to company and product information.
Tolomatic products included: electric linear actuators, motors and control systems; pneumatic cylinders; industrial caliper brakes; right-angle gearboxes; and cone clutches.
GET INSTANT UPDATES FOR ALL PRODUCT RESOURCES
• Complete catalogs, brochures, parts and service sheets, manuals, white papers, guides and more are just a touch away and updated automatically whenever a change is made.
• Just touch the update button inside the app and documents update instantly.


VIEW PRODUCT PDF FILES AND INDUSTRY APPLICATIONS
• All product information is easily viewed with helpful bookmarks to find what you need fast.
• Industry application section makes it easy to find products that relate to your industry
DEFINE YOUR MOTION CONTROL APPLICATION REQUIREMENTS
• Use the application worksheets to define specific application requirements necessary for selecting the right product.

CREATE CUSTOM MARK-UPS
• A handy built-in sketch pad tool makes it easy to marking up to note desired product modifications or for creating customized drawings that can be attached and emailed to recipients of choice.
• CAD for every product can be opened (with a recommended CAD viewer) and sketched on to highlight points of interest or areas specific to application concerns.

SIZE AND SELECT ALL TOLOMATIC ELECTRIC ACTUATORS
•Instant link to the Tolomatic online Electric Actuator Sizing Software (Sizeit.Tolomatic.com) database make it easy to choose the right product and motor.

Tolomatic's app has everything needed to size, select, specify and maintain their linear motion and power transmission products for industrial automation applications.

The free app requires iOS 9.3 or higher.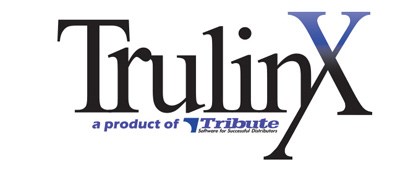 Tribute, Inc. is a provider of business management software for industrial distributors who provide engineering, design and fabrication services for their customers in the motion control, automation, and fluid power industries. 
For more information about TrulinX, our Windows-based product designed specifically for distribution and fabrication of engineered projects, contact us or visit Tribute.com.
Updated 12/30/19