The Value of Hosting an NFPA Fluid Power Challenge
Nina Baker and Lorna Henderson of the Tribute, Inc. marketing department attended the NFPA Regional Meeting in Detroit last week and enjoyed meeting fellow NFPA members.
Members introduced themselves prior to the presentation and were asked to say how business was going for their companies and we were heartened to hear that most manufacturers are having a steady and even strong year so far.
Tom Zobitz, Managing Partner of ValueSelling Associates, gave a great presentation on how to differentiate your company's value from your competition. Prior to joining ValueSelling Associates, Tom's background was in sales and operations for Trelleborg Sealing Solutions, which allowed him to offer on point suggestions and advice to those of us in the industrial marketplace.
The highlight of the meeting, however, was watching the 6th-8th graders who were participating in the NFPA Foundation's Fluid Power Challenge hosted by Master Pneumatic, Inc. and held at Macomb College. There were an equal number of girls and boys all working to solve the challenge to build a fluid power mechanism using kits provided by the hosting partners. In this case, syringes and tubing provided the pneumatic power.
The NFPA Fluid Power Challenge is a competition that challenges middle school students to solve an engineering problem using fluid power. They work in teams to design and build a fluid power mechanism, and then compete against other teams in a timed competition.
Manufacturers, distributors, educational institutions and youth development organizations host the events all over the country. Teachers can apply to the NFPA for grants to cover the cost of substitute teachers, transportation, registration costs, food, etc.
Parkers Prairie School in Minnesota received an NFPA grant to assist with the costs of bringing two teams of students to the Fluid Power Challenge hosted by Alexandria Technical College and sponsored by NFPA member, FORCE America.
Read the recap of this challenge and the winners in Pneumatic Tips by Fluid Power World. 
If you are interested in hosting an event, click here to read what it's all about and instructions on how to hold a Challenge Event.
+++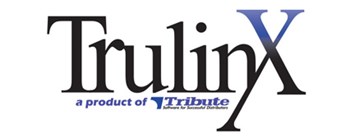 Tribute, Inc. is a provider of business management software for industrial distributors who provide design and fabrication services for automation solution providers. Click for more information about TrulinX, our Windows-based product designed specifically for complex fabrication projects.

>