The new look of Tribute & TrulinX Mobile - now with Google Maps Integration
Wouldn't it be great for your sales force to quickly view their customer's order status and history when they call on them?
With Rubber Tree Systems sales mobilization software, your sales team can easily pull up vital information about that account before they walk in the door.
To be beneficial to your outside sales force, that information needs to be easy to access with a user-friendly interface. That's why design matters! Rubber Tree Systems has redesigned their moBI-ERP apps for the best user experience possible.
Rubber Tree Systems' sales force mobilization software is integrated with Tribute, Inc.'s ERP software packages - TrulinX software and The Tribute Software System - allowing customers to   easily view all of their sales, order, quote, PO and vendor data on their mobile device.
Tribute & TrulinX Mobile are a great asset for your outside sales force and management. The mobile sales dashboard is a quick view from top to bottom of all sales related transactions in the system.
Simply drill down to find detail on every transaction that is related to your sales rep number in your system.
Find inventory, track transactions and follow up with your customers with the confidence that you know what's going on with their account.
Rubber Tree Systems has beefed up the apps with more information about your accounts, an easier and quicker menu, as well as collapsible sections on each page.  
Plus, they've also added GPS capabilities to map your location and the customers around you!
These apps are hassle-free and fully hosted, so you don't have to maintain another software system.
The Rubber Tree Difference:
Simple UI for quick access to the most relevant information
Low cost entry and simple monthly pricing
Fully hosted in our tier 4 datacenter for maximum security
No hidden costs
Available on phone, tablet and desktop
 Contact Rubber Tree Systems for more details. Rubber Tree Systems also offers simple and easy to use sales, CRM, and analytics tools.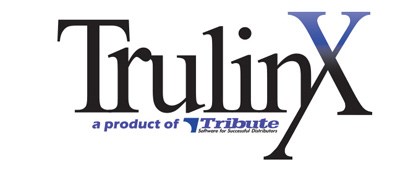 Tribute, Inc. is a provider of ERP business management software for industrial distributors who provide components, engineering, and fabrication services for manufacturing.
Click for more information about TrulinX, our Windows-based ERP software designed specifically for complex fabrication projects.