The KPI's an Industrial Distributor Should Measure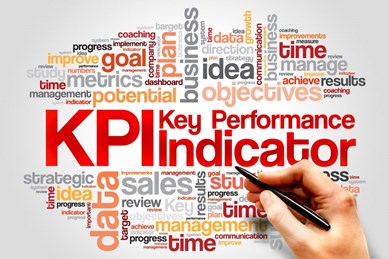 In our competitive market, industrial distributors need to know how their business is doing, down to the granular level. They should also know how they compare to similar companies in their industry.
Tribute's ERP software designed specifically for industrial distributors, TrulinX, helps industrial distributors determine the state of their business with a wide variety of tools and reports to give the up-to-date information needed.
By measuring key performance indicators (KPI's), distributors can benchmark their company with similar companies, watch their company's performance over time, establish triggers for staffing, and quantify where they're going.
TrulinX allows industrial distributors to keep on top of business with the tools and reporting to obtain critical KPI's.
TrulinX helps you measure these critical profit variables:
Gross Margin Percentage - Reflects the ability to manage pricing and COGS effectively
Operating Expense Ratio - Measures ratio of Operating Expense per Net Sales
Sales per Employee - Measures sales generated per full-time employee (employee productivity)
Inventory Turnover - Measures the number of times the entire inventory stock is sold per year
Average A/R Collection Period (Days) - Reflects accounts receivable collection practices
Sales Change % - from year to year
Additional KPI's that can be tracked in TrulinX:
Return on Net Worth - Measures profit earned as a percent of net worth
Profit Margin - Measures profit earned as a percentage of net sales
Sales to Inventory Ratio - Measures dollar sales generated per dollar of inventory
Gross Margin Return on Inventory - Measures gross margin earned per dollar of inventory
Typical Sales Volume - Where does your sales come from?
Gross Margins - Average of the past 12 months of sales
Have the ability to monitor these important metrics in TrulinX:
Inventory Value by month and trends over time
Customer Service Level
On Time Shipments
Vendor Service Levels
Lead Time Accuracy on new items
Accuracy of Release Days and Warehouse Efficiency by location
Excess Inventory Allocation
Quotes Never Converted to Sales Orders
Lost Sales
Know your industry trends and how your company compares by using data provided by the following trade associations:
TrulinX is integrated with several preferred solution partners to provide additional detailed data analysis  such as Rubber Tree Systems (Mobile Sales, Dashboards & Advanced Reporting for Distributors), MITS (Distributor Analytics) and Tour de Force (CRM and BI for Distributors).
See how TrulinX software has given Connector Specialists, a fluid power distributor based in Louisiana, the ability to make highly informed decisions based on the powerful data it finely controls.
Tribute, Inc. has been serving industrial distributors since 1981and truly understands what they need to service their customers at a superior level in this demanding market. 
For more information on TrulinX and how it can benefit your business, contact us or visit Tribute.com