Sun Hydraulics Introduces Upgrade to their Online Manifold Design Tool

Sun Hydraulics has introduced an upgraded version of QuickDesign, their intuitive online manifold design tool, containing many new features.
Here are several of the updates:
Now you can create 3-, 4- or 5-axis designs
With this latest enhancement, users can select between 3-, 4- or 5-axis options when submitting a design, and QuickDesign will do all the heavy lifting, processing your schematic and design requirements and producing the most efficient design output possible. By using the SmartConnect drag-and-drop schematic tool and taking full advantage of 5-axis capabilities in QuickDesign, you can create new, more efficient designs quickly and easily.
You can potentially reduce the number of construction ports and potential leak points. You can improve flow paths with angled drillings, reducing energy loss and improving your energy savings. And you can fit it all in a smaller package.
Easy project update capability in QuickDesign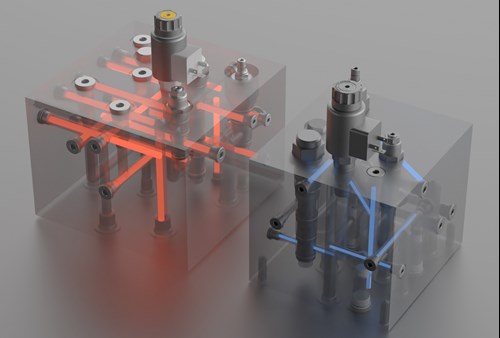 Another new feature in the new QuickDesign tool is the ability to change features on the package quickly that don't affect the geometry of the manifold.
Now you don't have to resubmit your design to the QuickDesign engine if you make the following changes:
Valve configurations
Manifold coatings
Manifold materials
Manifold stampings
Schematic copy tool creates a new project from an existing design
Have you ever wanted to start a new design based on an existing design without altering your original masterpiece? Now you can easily start a new copy of an existing project. No need to start over. And no need to paint over your original masterpiece.
Click here for a complete list of the new features.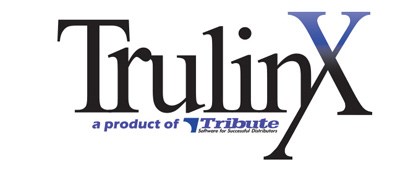 Tribute, Inc., a provider of ERP business management software for industrial distributors and system integrators, partners with Sun Hydraulics to streamline their distributors' supply chain.
Tribute's TrulinX software is integrated with Sun Hydraulics, allowing distributors to export POs to Sun directly from the TrulinX software system, easily handle pricing updates, tariff management and special pricing agreements.