Parker Veriflo Launches Mobile App
Parker Hannifin's Veriflo Division, a leading manufacturer of precision diaphragm and bulk gas valves, regulators, and flow control components for the control and application of liquids and gases, has launched their new Mobile App. The new app provides easy access to all Veriflo Product Catalogs and specifications "on-the-go" through your mobile browser.
Highlights of the App:
Can be viewed on iPhone, iPad, iTouch, Android phones and all devices that have Safari or Google Chrome browsers.
Automated 'Where to Buy' finder based on current location or zip code. Also includes 'Map It' feature to find directions to selected distributor.
Clean interface for easy navigation to all our products quickly.
Email product catalogs.
Configure product model numbers.
Quick way to find a distributor for a given product.
All other convenient features of having a mobile device.
Enter http://m.parker.com/veriflo to access this app on your mobile device's web browser.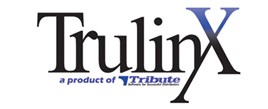 Are you a Parker distributor looking for upgraded distribution management software?
TrulinX software by Tribute, Inc. is specifically designed to handle your industry's unique needs and partners with Parker Hannifin to streamline your supply chain and cut costs. Take a look at what Tribute, Inc. has to offer Parker distributors.