Parker Releases HoseFinder Mobile App
HoseFinder, the new mobile app from Parker Hannifin Corporation, the global leader in motion and control technologies, now makes it fast and convenient to search for hydraulic hose products and information on the go. The application features an abbreviated S.T.A.M.P.* selection process, enabling the user to specify their preferred Size, Temperature and Pressure criteria.
Using the HoseFinder app helps customers quickly narrow down suitable hoses by choosing the criteria that meets their needs. Once they identify a product of interest, the Find It option allows customers to enter their ZIP code into the app to locate the nearest Parker distributor. They can also use the Send It feature to forward the product details along with a message to a friend or colleague.
Parker's new HoseFinder app is available at no charge by visiting www.hosefinder.com and is compatible with Apple's iPhone® and RIM's BlackBerry® handsets. Versions for Android® and Windows Mobile will be announced soon.
The HoseFinder app further provides real-time access to the Hose Products Division catalog (Catalog 4400). This allows users to search Parker's hose, fitting, crimper and accessory offerings from anywhere at anytime as well as reference training videos and tutorials by selecting the "Technical" prompt in the browser menu.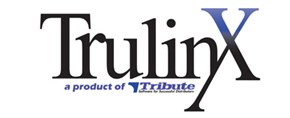 Tribute, Inc. Partners with Parker Hannifin to Streamline Distributor's Supply Chain
Tribute, Inc., a provider of ERP distribution management software, works closely with Parker Hannifin to help our software users meet vendor requirements and maximize discounts all while selling the product in the most efficient manner.  TrulinX software is designed for hose distributors and lets your CSRs enter hose assemblies easily by series - ensuring accuracy. To learn more about the benefits of TrulinX software for Parker Distributors, click here.
A complete guide to S.T.A.M.P. is also available in Catalog 4400. Call 800.C.Parker or visit www.parkerhose.com to obtain a printed copy.  S.T.A.M.P. is an industry acronym for Size, Temperature, Application, Media and Pressure.