Parker Hannifin's Interactive O-Ring eHandbook
Parker Hannifin Corporation launched their interactive digital reference guide to enhance and broaden the customer reach of the existing Parker O-Ring Handbook in 2015. Today it's seen many updates and is handier than ever.
For more than 50 years, the Parker O-Ring Handbook has been an engineering staple of the sealing industry. Since its debut in 1957, the handbook has become a fixture on the reference shelves of engineers and seal specifiers worldwide.
Parker's Interactive O-Ring eHandbook Increases Accessibility of this Resource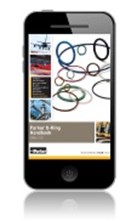 The eHandbook enhances the customer experience by transforming the static PDF version of the handbook into an interactive and more user-friendly tool.  You can still download the newest version of the handbook in the PDF version. 
Key Components:
Sections on O-Ring Basics, Seal Types, O-Ring Elastomers, Static O-Ring Sealing and Failure Modes
Short, engaging animations
Snippets of real material test procedures
Direct links to accelerate the sales process
Online Chat with an Engineer capability within each page
Design analysis via Mobile inPHorm™ (Parker's O-Ring Calculator)
The O-Ring eHandbook provides visual learning, interesting excerpts and summarized information that makes finding what you need effortless. New content is added as needed and because the format is web-based, content updates will become quicker and more efficient.
More information on the eHandbook, Seal Solutions eGuide and O-Ring Selector can be found on their  Sealing Solutions Tools site.
For information on Parker's PTS Mobile App including where to find distributors that carry the product, click here.
For info on Parker Hannifin's Motion & Control Technology blogs, click here.
Tribute, Inc. Partners with Parker Hannifin to Streamline Parker Distributors' Supply Chain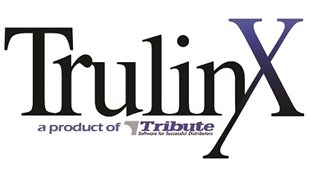 Tribute, Inc., a provider of ERP software for hose and accessories distributors,  works closely with Parker Hannifin to help their distributors meet vendor requirements and maximize discounts all while selling the product in the most efficient manner. To learn more about the benefits of TrulinX software for Parker Distributors including POS reports, Rebate Calculation, and PTS integration, click here or contact us.