Make Your Staff Experts with Gates U Fluid Power & PT Workshops
Are you a distributor of Gates fluid power or power transmission products?
Learn everything you need to know to maximize your performance, increase sales, and provide exceptional customer experiences with Gates U Workshops.
The Gates U Fluid Power Workshops are specifically designed to expand your knowledge of Gates fluid power solutions and product benefits, Gates sales and marketing tools, and to provide a solid understanding of safe fluid power practices.
The Gates U Power Transmission Workshop is designed to expand knowledge and advance skills and expertise to compete against competitive technologies with Gates Power Transmission products.  Product line training and specific tips and techniques are taught to make your staff experts in the market place.
Gates workshops are held at the Gates Customer Solutions Center (CSC) in Englewood, Colorado and are two days in length. Courses offered:
Gates Hydraulic Products Workshop
Gates Industrial Hose & Couplings Workshop    
Gates University Fluid Power Workshop Week (above two workshops combined)
Gates Power Transmission Workshop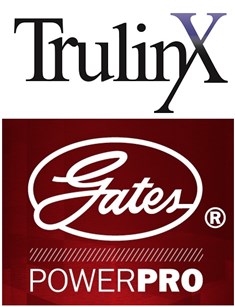 The workshops build a foundation of application engineering skills through classroom discussion, group activities, and hands-on skill development exercises.  Click on each workshop link for the schedule and more information on each session.
+++
Tribute, Inc. has partnered with Gates Corporation to streamline their distributor's supply chain and cut costs by the integration with their PowerPro program and many other features. Click link to see the benefits TrulinX software offers Gates Distributors.