Industrial Distributors: Don't Lose Money Due to Shifting Tariff Policies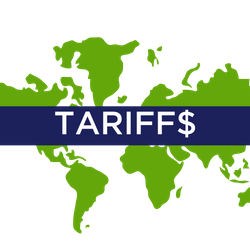 As the trade war with China carries on, distributors and manufacturers in the U.S. continue to be challenged to keep up with the ongoing changes and impact of tariffs.
Tariffs create administrative burdens for industrial distributors and manufacturers. Prices must be continually monitored and updated as vendor price sheets are retracted and revised, and customers demand detailed information that is often hard to come by.
In a recent article in MDM, Tariffs Bring Administrative Burdens for Distributors, Alex Chausky of ITR Economics states that the uncertainty of tariff policy itself has had a big impact on distributors.
It can be challenging for a distributor to be continually changing prices in the system to accommodate the changing tariffs. If you're a distributor of industrial products and your ERP business management software isn't set up to handle tariffs easily, then you may be spending countless hours on a non-revenue generating task.
How Can Industrial Distributors Make Dealing with Tariffs Easier?
TrulinX software by Tribute, Inc. offers the ability to include tariff surcharges on purchases. The tariffs are calculated as a percentage and these percentages can differ for different product lines or items. When a quote is created, TrulinX will determine if a tariff is applicable and, if so, the tariff will be applied. Adding, removing, or changing the surcharge percentage is quick and easy within the TrulinX software system.
ITR Economics suggests several strategies for dealing with the volatile tariff situation. For firms that import goods or components from China, they suggest that business leaders examine their supply chain for vulnerabilities and potentially identify new sources.
Exporters should also look to diversify their client base, as many already have. Businesses with buyers in Asia should be exploring ways to expand their client base in the region beyond China if they have not already done so.
But just like everything else in industrial distribution, this too shall pass and Tribute remains ready to accommodate your unique business needs now and in the future!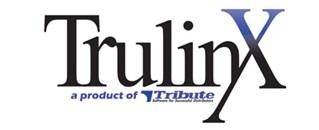 Tribute, Inc. is the premier provider of ERP business management software for industrial distributors who offer value-added services in the fluid power, motion control, and automation marketplace. For more information about TrulinX software, contact us or visit Tribute.com.