IFPS Enhances Electrical Controls Specialist Certification
Donna Pollander, Executive Director of the Fluid Power Society (IFPS), is proud to announce that the Certification Committee has released a revised, enhanced, and fine-tuned version of the Electronic Controls Specialist (ECS) certification.
The IFPS defines a Fluid Power Electronic Controls Specialist as an individual who analyzes and designs systems, selects components, and instructs others in operations and maintenance.
This ECS certification is designed to review and test understanding, specification, and application of the full breadth of electronics used in the fluid power industry from simple sensors and limits to HMIs, controllers, and networks. It includes a brief review of applicable pneumatic and hydraulic principles, as well as in-depth examples of the electronics for both mobile and industrial fluid power equipment.
The Electronic Controls Specialist certification requires a three (3)-hour written test. Click link for more information on IFPS certification programs.
IFPS certification tests provide an objective, third-party assessment of an individual's skill level. IFPS certifications are portable and recognized industry-wide and are endorsed by the Manufacturing Institute.
The IFPS also has certifications for fluid power specialists in a wide variety of job skills from hose assembly fabrication and testing to systems design, fabrication and trouble-shooting. 
IFPS also offers discounted membership to active military personnel and individual scholarships and grants are available for transitioning military personnel. The IFPS is an approved organization by the Department of Veterans Affairs to provide reimbursement for certification test fees for veterans.
+++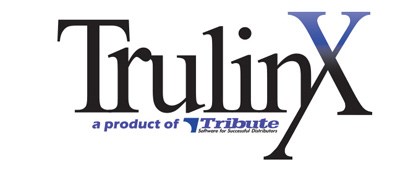 Tribute, Inc. is a provider of business management software for fluid power & motion control distributors who provide design and fabrication services.
Click for more information about TrulinX, our Windows-based ERP software designed specifically for complex fabrication projects.