IDCO: Purchasing Power for Industrial Distributors in the Hose & Rubber Industry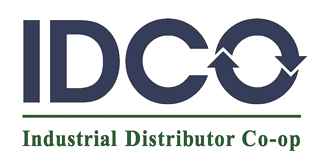 The Industrial Distributor Co-Op (IDCO) is a successful example of the cooperative concept, with hose and rubber product distributors banding together to take advantage of the purchasing power of the collective group.
Chartered in 1992, IDCO was formed to give distributors in the industrial and hydraulic hose, fittings and accessories marketplace, regardless of sales volume, the ability to purchase hose and accessories at a competitive price to compete against the big boxes. IDCO currently has over 70 member companies with 170 shipping locations throughout the US and Canada.
IDCO negotiates with endorsed suppliers to provide competitive pricing for members. Their size and buying power allows them to negotiate very competitive pricing and also allows them to prepare supply agreements with major national accounts, providing local supply from experienced, local professionals.
IDCO Partners with Major Fluid Power Manufacturers to Provide Members Savings
With nearly 70 top notch manufacturers, including APG, Brennan Industries, ContiTech, Dixon Valve, Flexaust, Kuriyama, NewAge Industries, Tuthill, UltraClean, and many more, IDCO provides access to more product lines from more suppliers, improving your ability to satisfy your expansive mix of customers.
IDCO's partnership with AGONOW provides access to hundreds of industrial tools, safety equipment and supplies.
The core focus of IDCO is in the hose, fittings and accessories marketplace, but IDCO is sensitive to the product needs of its members. IDCO also gives smaller independent distributors the opportunity to share a container shipment of product in cases where they wouldn't be able to afford it on their own.
IDCO Offers a Wide Variety of Services and Partners with Best in Class Industry Vendors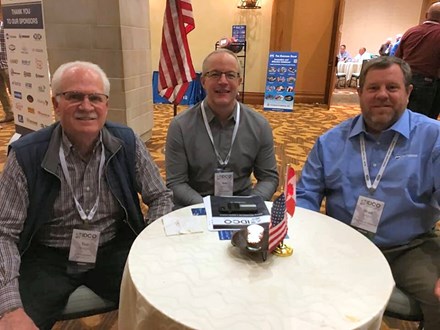 IDCO also provides an obsolete inventory program - a listing of inventory that a member would like to sell at discount to other members circulated by IDCO at no charge. Other value-added benefits include an excellent freight program, UPS discounts, savings and advertising/promotional items at reduced rates.
Tribute, Inc. is a premium and endorsed supplier of ERP business management software for IDCO and currently 34% of the member companies are Tribute customers who find membership an added benefit in this competitive environment for industrial distributors.
Tribute will be attending the annual IDCO Expo to be held February 11-13 in Houston. Industrial Distributors interested in the benefits of IDCO membership can find more information on IDCO's website www.idco.coop
Photo (From left to right): Ted C. Hoaglin, President - TCH Industries, Ted Henry, Vice President of Sales & Marketing - TCH Industries and Brad Smith, Sales Manager - Piranha Hose Products, a Kuriyama Group Company at the 2018 IDCO Expo.