How Industrial Distributors can Prevent Costly Returns on Special Orders
Your customer wants to return WHAT?
Guest Post by Mark Tomalonis
Principal, WarehouseTWO, LLC
You know it the instant you see it:  a customer return request to which you want to respond with an emphatic "NO!"  But who wants to tell his customer "NO"?
Ironically, your more experienced customer service representatives (CSRs) can recognize a potentially costly return request long before that request is made.  That is, your savvy CSRs can recognize a future undesirable return request at the time of original order processing.
Before you accept a sales order for an item that you do not want to take back EVER, be proactive:  negotiate a "Special Order Item Acknowledgment" agreement with your customer.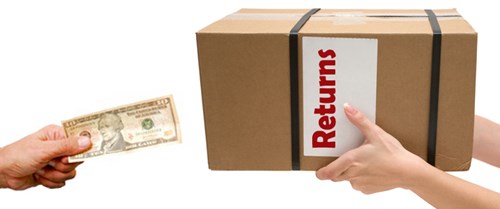 What?  A document that is to be filled in and then signed by the customer???  What are we thinking? 
No worries.  The purpose of this article is to present a business process concept and a sample form.  How you implement the ideas expressed in this article, and whether you do so using a printed document or a paperless form is up to you.  If you don't have the ability to use an electronic form, I provide a sample printable form for instant deployment by those who are comfortable with managing such "classic" technology.
Mark's full article will provide you with details how to:
Proactively Prevent Future Undesirable Return Requests
Create a "Special Order item Acknowledgement" Form and Process
Avoiding or Mitigating an Undesirable Return/Cancelation
Tribute, Inc., an ERP business management software provider for industrial distributors, has been a long-time partner of WarehouseTWO and has integrated WarehouseTWO software with its software. Mutual customers can easily search WarehouseTWO inventory while in the TrulinX software system as if it is another location of their company. CSRs can easily see if there's inventory through WarehouseTWO on the same inventory inquiry screen, ensuring the best solutions for their customers. TrulinX users can use the Acknowledgement Notes (any additional notes about the acknowledgement of this PO, up to 1000 characters long) to create a special order item acknowledgement form.
About WarehouseTWO
WarehouseTWO, LLC is an independent "inventory-sharing" service created exclusively for durable goods manufacturers and their authorized distributors, and for any group of durable goods "peer" wholesaler-distributors, such as members of a buying/marketing group or cooperative.  To learn how inventory-sharing with WarehouseTWO can help your business, visit the WarehouseTWO website, or email info@warehousetwo.com.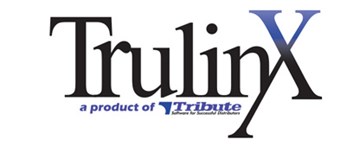 About Tribute, Inc.
Tribute, Inc. is an ERP business management software provider for industrial distributors that provide value-add services with over 36 years of experience in the fluid power, process control, and automation industry. For more information about their TrulinX software, visit Tribute.com