How Industrial Distributors Can Keep Current on Industry Trends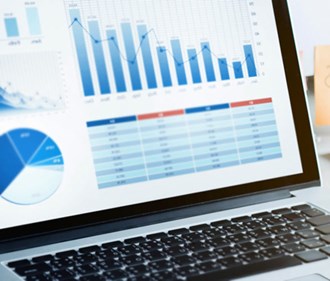 Industrial distribution is continually changing so it's important to keep current on industry trends. Trade associations provide a number of resources to get a full picture of market trends within your specific niche.
The following trade associations are a good resource for current information in the fluid power, motion control, process control, automation and measurement distribution industries.
NFPA - The National Fluid Power Association
The NFPA provides a Market Information Executive Summary Report, collecting data from multiple NFPA market reports to deliver a quarterly snapshot of the current and future market conditions in the fluid power industry. The reports used to create this snapshot include:
The Confidential Shipments Statistics (CSS) Program- A monthly source of aggregated industry data for the U.S. fluid power industry, allowing participants to understand current trends and benchmark company performance.
NFPA Forecast: U.S. Customer Markets- A quarterly report from ITR Economics that includes a domestic outlook and commentary on the current year and next two years ahead for our industry and 29 major customer markets.
Global Market Reports and Forecasts- A collection of global market reports prepared by Oxford Economics that investigate our global marketplace through a variety of detailed analysis and demand forecasts of popular customer markets, all broken down by country.
Customer Market File (CMF)- Monthly data and trend graphs of key customer markets, leading economic indicators, and producer pricing statistics that allow users to track changes, identify trends, and develop projections.
The NFPA also has a new Regional Demand Estimates Report - an Excel-based report prepared for NFPA by Oxford Economics. The report profiles the geographic distribution of fluid power products to end-use industries by state, including fluid power sales dollars, fluid power sales percentage, and number of establishments for each industry in every state
The NFPA holds an annual Industry & Economic Outlook Conference featuring top economic experts providing forecasts and economic information. Plus, the NFPA publishes an Annual Report on the US Fluid Power Industry, which reviews both the size and economic impact of the industry, as well as explores the energy consumption, best practices and current R&D directions of fluid power technology.
NAHAD - The Association for Hose & Accessories Distribution 
NAHAD, in partnership with Cleveland Research Company, provides a monthly Industry Trends Report, which gives a monthly snapshot of NAHAD member sales activity, new orders, market trends and business forecasts, as compiled from NAHAD member input on a simple, quick, completely confidential online survey.
NAHAD also offers a quarterly Markets Monitor Report, produced in partnership with MDM Analytics, which provides pricing trends and market data for five common industrial product groups sold by NAHAD members: hydraulic hose, industrial hose, conveyor belts, transmission belts, and seals and o-rings. The Reports provide a national benchmark and comparisons of the latest quarterly data with the previous quarter as well as the previous year.
And each week, NAHAD sends members the weekly NAM Economic Report published by the National Association of Manufacturers.
MDM - Modern Distribution Management
MDM magazine publishes an annual Economic Benchmarks for Wholesale Distribution - comprehensive economic reference guide to the U.S. wholesale distribution industry compiled using a model originally developed by Dr. Adam Fein and Pembroke Consulting Inc. This report is based on information collected by the U.S. Census Bureau, the Bureau of Labor Statistics and the Bureau of Economic Analysis and contains information on: Key Performance Statistics, Share of Revenue by End-Customer Market, Revenue Growth, Employment Growth, Inventory-to-Sales Ratio, Trend Data and more.
AHTD - Association for High Technology Distribution
AHTD members have access to the quarterly reports by ITR Economics, a global economic forecasting and consulting firm. These reports allow members to know exactly where your markets are now and what growth rates to expect for the next couple of years. Business leaders, industry organizations, financial advisers, and banking institutions around the world rely on ITR Economics forecasting to identify key economic trends, to pinpoint when changes will occur, and to determine what actions to take to position themselves for future growth.
MCAA - The Measurement, Control & Automation Association
The MCAA publishes an Annual Market Forecast. The report, prepared by the analysts at Global Automation Research, focuses on the Process Instrumentation and Automation (PI&A) markets in both the United States and Canada. Twelve industry segments and product categories are examined in-depth, with a forecast timeline extending to the year 2022.
They also provide a number of research articles on market opportunities in the measurement, flow control and automation field in their Markets Insights section of the website.
MCMA - Motion Control & Motor Association
The MCMA compiles detailed market data from a number of industry sources, including motion control companies. MCMA reports on industry news and develops quarterly statistical reports and market opportunity studies.
They provide the following quarterly reports:
Distributor Sales - Summary of sales volume and growth, regional distribution of sales, sales by product category.
Manufacturer (Supplier) Sales - Summary of orders & shipments
Economic Indicators for US Manufacturing by Industry
Quarterly Trend Analysis Report of the Motion Control Market - Growth Rate, Orders and Shipments by product line and category.
Now is the time to analyze your business to determine the steps needed to make it more competitive and profitable.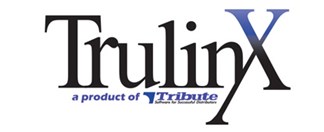 TrulinX ERP distribution management software by Tribute, Inc. can help you run your industrial distribution business efficiently and profitably. You'll have the tools needed to increase gross margins, decrease operating expenses, increase inventory turnover, and reduce average A/R collection period (DSO).
TrulinX will allow you to improve and track your performance, ensuring you are profitable and responsive in this tough market.
For more information about how TrulinX can benefit your industrial distribution organization, contact us or visit www.tribute.com