Hose Distribution Organization, NAHAD, Launches e-Learning Program
The National Association of Hose & Accessories Distribution (NAHAD) has launched an e-learning program called NAHAD Academy.
If you're a hose fabricator, there's no better time to join NAHAD for the many benefits offered, including this new program designed to ensure all NAHAD member organizations, regardless of size or budget, have access to affordable, quality, and relevant industry education content.
NAHAD Academy offers members the opportunity to enhance and/or augment their on-boarding process, training and employee development programs.  This is a great solution for many companies because it offers anytime, anywhere access to online, interactive coursework.

The Academy offers more than 200 course titles, including the HSI Certification series, in the tracks listed below. To view a list of courses, click here: NAHAD Academy Course List.  
NAHAD HSI Certification Course Series
Branch Manager
Counter/Inside Sales
Human Resources
Marketing Manager
Marketing Specialists
Microsoft Skills
Purchasing Agent
Purchasing Manager
Sales Manager
Warehouse Personnel
Workplace Etiquette
All courses are interactive and provide a required final assessment to measure learning, comprehension and application. NAHAD members can purchase annual subscriptions for their company which cover up to three employees for a twelve month period. For more information on the benefits of NAHAD membership, visit NAHAD.org.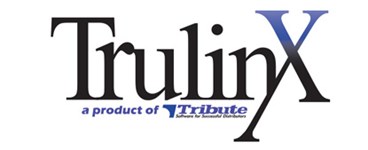 Tribute, Inc. has been a member of NAHAD for almost 25 years and is the premier provider of ERP business management software specifically designed for hose fabricators and distributors. For more information on how TrulinX software can increase profits for hose distributors, contact us or visit www.tribute.com.