Fluid Power World Webinar: Exploring Quick Couplers

Tribute, Inc. is proud to be one of the sponsors of this free webinar on Quick Couplers hosted by Fluid Power World. Take advantage of this free resource to educate your staff on Quick Couplers, also known as Quick Disconnects.
Title: Exploring Quick Couplers
Date: Tuesday, October 01, 2019
Time: 02:00 PM Eastern Daylight Time
Duration: 1 hour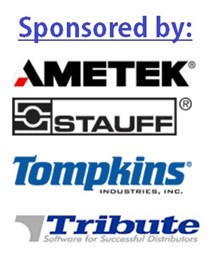 Fast and easy connection and disconnection of fluid power implements, tools, and accessories is made easy with quick couplers. While appearing similar there is a noted difference in the working pressure for pneumatic versus hydraulic couplers.
Some quick couplers are just pushed together, where others are screwed together and still others have both a push and a twist action to couple/uncouple. Coupler manufacturers commonly list an ISO number or certification for various coupler models to demonstrate adherence to a standard.
More recent innovations include multi-couplers and couplers that allow for connection under pressure. In this webinar attendees will learn:
Common coupler terminology
The meaning of coupler ISO standards
Tips for selecting couplers
Maintenance and safety considerations

Speakers:
Carl Dyke
Founder
CD Industrial Group Inc.
Carl's team is the creative force behind the highly visual and interactive, online hydraulics training service, LunchBoxSessions.com. Carl spends much of his time at industrial sites helping maintenance technicians develop their hydraulics maintenance and systems-thinking skills. Carl has worked with hydraulic systems for over thirty years.
Paul Heney
VP, Editorial Director
Fluid Power World
Paul J. Heney is Editorial Director of Design World, and has been writing about engineering and manufacturing topics for more than 20 years. His specific coverage areas include hydraulics, pneumatics, robotics, power transmission, green engineering, and aerospace. He has a BS in Engineering Science & Mechanics from Georgia Tech.
About Tribute, Inc.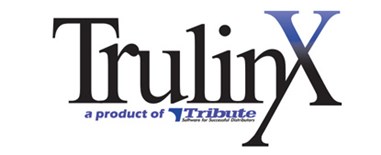 Tribute, Inc. is the premier provider of ERP business management software for industrial distributors that provide value-add services. For information on TrulinX ERP software for distributors in the fluid power, motion control and automation marketplace, contact us or visit Tribute.com