Congrats, You've Got a New Territory: Helpful Strategies for Salespeople in Industrial Distribution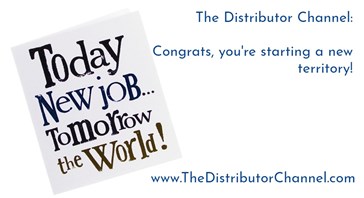 One of our frequent "go-to" resources in the industrial distribution industry is the founding partner of River Heights Consulting, Frank Hurtte.
Frank has 28 years of distribution industry experience and a lifetime of sales background and is an expert in advising knowledge-based distributors on many aspects of the industrial distribution business.
Congrats - You've Got a New Territory!
Today we're sharing his three part series on how a salesperson should tackle a new sales territory or take over another's.  Many companies are launching new territories, especially with the addition of e-commerce, but there is little information tied to the process of launching or taking over a new territory for the sales team.
Hurtte addresses three types of territory categories and provides comprehensive advice and strategies the salesperson can implement to be successful. Click on the title links to read the full article in his blog, The Distributor Channel.

Part 1: Congrats, You're Starting a New Territory
Part 2: You've Just Taken Over an Abandoned/Ignored Territory
Part 3: You've Just Taken over a Tarnished Territory
Hurtte has been a speaker at Tribute, Inc.'s annual user's group meeting, TribNet, and is the author of The Distributor's Fee Based Services Manifesto - an excellent guide into analyzing what to charge for your value-add services - and Plan on Breaking Through: Customer Based Strategic Planning for Sellers - a guide on customer-based strategic planning.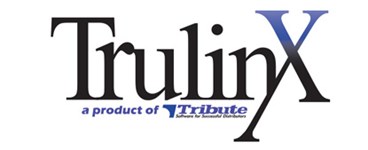 Tribute, Inc. is a provider of ERP business management software for industrial distributors that provide value-add services. Their TrulinX software has industry-specific features backed by Midwest-based support staff focused on helping industrial distributors create customer-centric and efficient organizations.