Check Out the Great Sessions Offered at the 2020 University of Innovative Distribution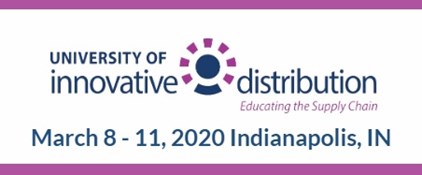 Registration is now open for UID2020, held in Indianapolis, IN, March 8-11, 2020. Early bird rates are in effect until January  12th when rates increase $200. 
The University of Innovative Distribution is a concentrated educational program focused on the unique needs of the industrial distribution industry.  The UID is sponsored by the Association Education Alliance (AEA), a consortium of 40+ distribution professional associations, in cooperation with the Department of Technology Leadership and Innovation of Purdue University.
UID offers a wide number of sessions for industrial distributors ranging from utilizing digital transformation to sharpening sales skills to hiring the right personnel.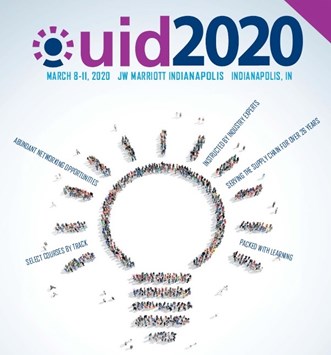 Here is a sample of the many courses offered:
Powered Productivity: Tech Tools to Get Stuff Done
Effective Forecasting and Demand Planning
How to Accelerate Your Competitive Advantage in Today's Unstable Markets
Big Data Analytics For Wholesale-Distributor
The Modern Distributor: It's About Digital Transformation
Build a Culture of Safety: Beyond the Written Safety Program
Five Steps to Maximizing Return on Investment
Negotiation Skills for Distributors 
Personnel Productivity Improvement : Strategic Recruitment & Onboarding
15 Ways to Grow Your Business in Every Economy
Distribution association members such as AHTD, FPDA, ISA, ISD, NAHAD, NIBA, PTDA and more get a discounted rate on attendance at UID. Click here for the schedule of classes. Click here to register for classes.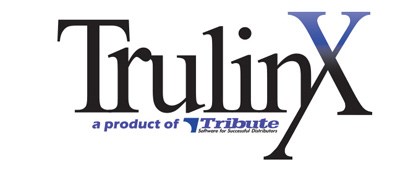 Tribute, Inc. is a provider of ERP business management software for industrial distributors and is a member of NFPA, NAHAD, ISD, FPDA and NIBA. For information on TrulinX by Tribute Inc. can help you track and manage inventory and value-added services, contact us or visit Tribute.com